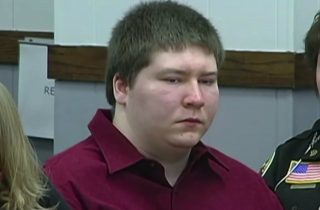 On Monday, a judge ruled that Brendan Dassey, one of the subjects of the NetFlix docuseries 'Making a Murderer,' would be released from prison. The Wisconsin Attorney General immediately attempted to fight his release, but a judge denied their motion, and has now ordered Dassey released by Friday.
Dassey and Steven Avery had previously been convicted of murdering photographer Teresa Halbach, but Dassey's conviction was overturned when the court ruled that his confession was coerced.
After the court ordered Brendan Dassey's release on Monday, Wisconsin Attorney General Brad Schimel filed an emergency motion to put a stay on Dassey's release. The court ruled on Wednesday that the emergency motion "'largely reargues the same points already considered and rejected by the court in deciding Dassey's motion for release. The court finds that reconsideration of these arguments yields the same conclusion."
As a result, the court ruled that Dassey must be released no later than this Friday, November 18, at 8pm.
Have a tip we should know? [email protected]