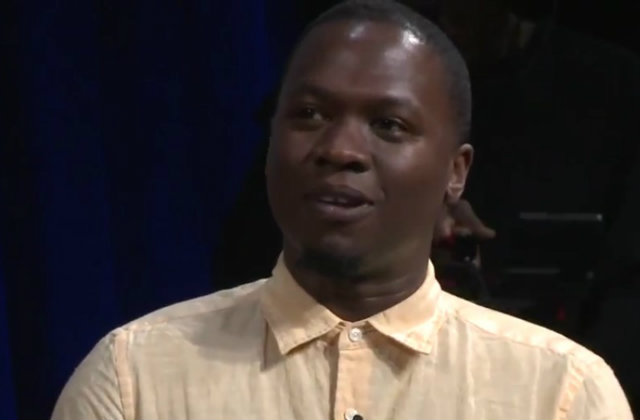 On Monday, a federal judge in Missouri denied bond to the journalist accused of calling in bomb threats to Jewish organizations. Now 32-year-old Juan M. Thompson must await trial behind bars. U.S. District Judge David Noce said there was no reasonable assurance that it would be safe to let him out of custody, according to St. Louis Today.
In a probable clause statement, an FBI agent claimed Johnson started harassing an ex-girlfriend after their break up. This campaign involved defamatory emails and faxes to her employer, and making false reports that she committed crimes like possession of child porn.
Johnson allegedly, in his ex-girlfriend's name, emailed "at least eight' threats to Jewish organizations, including the Jewish History Museum in Manhattan; a school in Farmington Hills, Michigan; another school in Manhattan; and at a Manhattan community center. He is also accused of writing the Anti-Defamation League, and the Council on American-Islamic Relations, accusing her of the threats.
He tweeted back in late February that this ex was trying to frame him for the bomb threats.
In 2016, Johnson lost his job at The Intercept. His colleagues believed he fabricated sources, and made up email accounts to impersonate other people.
Since January, at least 100 bomb threats have been reported at over 80 Jewish community centers and schools, though investigators have discovers no explosives. This pattern has carried on through Purim on Sunday.
[Screengrab via BRIC TV]
Have a tip we should know? [email protected]