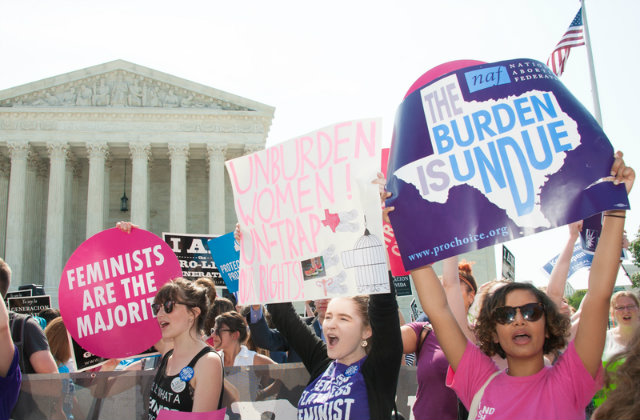 A Texas bill would outlaw male masturbation, but it's actually meant to be a pointed commentary. HB 4260, aka the Man's Right to Know Act, allows doctors to refuse to give men vasectomies, and Viagra prescriptions if it conflicts with their "personal, moralistic, or religious beliefs." Plus there must also be a consultation visit at least 24 hours previous to any vasectomy procedure, or Viagra presciption.
The legislation also establishes a civil penalty for manly self-love unless performed in a health and medical facilities for the sake of artificially inseminating a wife.
"Emissions outside of a woman's vagina, or created outside of a health or medical facility, will be charged a $100 civil penalty for each emission, and will be considered an act against an unborn child, and failing to preserve the sanctity of life," the bill states. If enacted, it would take effect on Sept. 1.
The bill's author, state Rep. Jessica Farrar (D-District 148), actually never wants to see it enacted. She called these regulations "satirical."
"What I would like to see is this make people stop and think," she told The Texas Tribune in a Sunday report. "Maybe my colleagues aren't capable of that, but the people who voted for them, or the people that didn't vote at all, I hope that it changes their mind and helps them to decide what the priorities are."
Farrar has opposed recent state restrictions on abortion, and clearly modeled her bill on those. For example, Texas law requires women to have an ultrasound at least 24 hours before ending a pregnancy. She also opposes recent bills that'd require state hospitals to inter fetal remains, and expand the legal definition of murder to cover abortions.
[image of June 27, 2016 protest via Reina Schild and Shutterstock]
Have a tip we should know? [email protected]