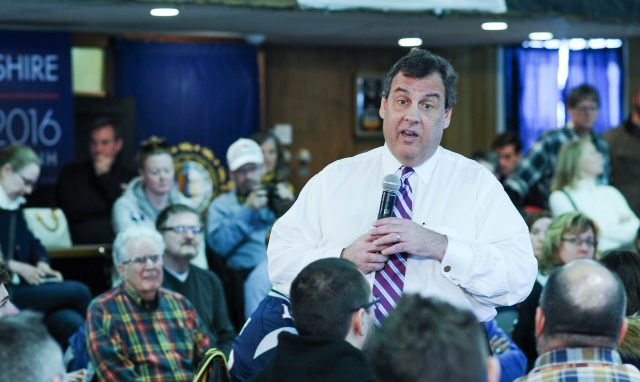 HACKENSACK, N.J. (AP) — A New Jersey judge says a criminal complaint against Republican Gov. Chris Christie over the George Washington Bridge lane-closing scandal in 2013 can go forward.
Municipal Court Judge Roy McGeady announced his ruling Thursday in a complaint that accuses the governor of failing to stop subordinates from purposely creating traffic jams to punish a Democratic mayor who didn't endorse him.
Applause erupted in the courtroom when McGeady announced his ruling.
McGeady quoted from testimony from the federal trial of two former Christie aides before ruling there was probable cause to believe Christie knew the lane reductions were more than just a routine traffic study.
Christie has denied knowledge of the scheme until weeks or months later.
The governor is to appear March 10 in municipal court on a criminal summons.
[image via Andrew Cline, Shutterstock]
Have a tip we should know? [email protected]