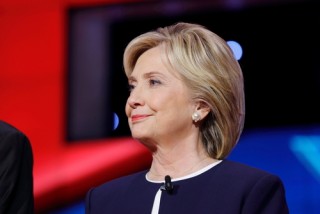 After the State Department and the conservative watchdog group Judicial Watch agreed to a deposition plan for Hillary Clinton's aides, a federal judge approved it on Wednesday. Judge Emmett Sullivan said that the depositions were necessary to determine whether the State Department conducted an adequate search in responding to Judicial Watch's Freedom of Information Act request regarding the employment records of Clinton aide Huma Abedin. Judge Sullivan also said Clinton herself may need to testify at some point.
The request was initially made in 2013, and a lawsuit was filed after the State Department failed to respond. The case was dismissed in 2014, but was later reopened after it was made known that Clinton kept a private email server that she used for government business, and that the State Department knew about it.
Judge Sullivan, who was appointed to the D.C. District Court by President Bill Clinton, said in his order that while discovery in FOIA cases is rare, it's necessary when determining an "agency's good faith in processing documents in response to a FOIA request." Judge Sullivan said there are questions as to the "approval of Mrs. Clinton's use of clintonemail.com for official government business, as well as the manner in which it was operated."
The plan calls for depositions of Abedin, Stephen Mull, Lewis Lukens, Patrick Kennedy, Cheryl Mills, and Bryan Pagliano. Judge Sullivan said that a deposition of Clinton may be necessary, but that Judicial Watch would have to file a separate request "at the appropriate time."
In a statement, Judicial Watch president Tom Fitton said:
Judicial Watch will use this discovery to get all of the facts behind Hillary Clinton's and the Obama State Department's thwarting of FOIA so that the public can be sure that all of the emails from her illicit email system are reviewed and released to the public as the law requires.
Have a tip we should know? [email protected]