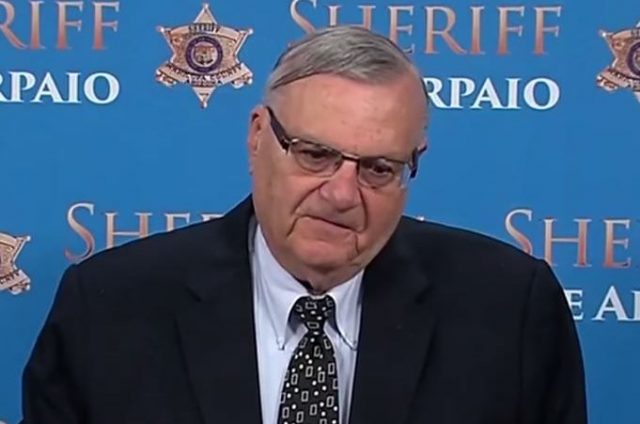 U.S. District Court Judge Susan Bolton heard arguments on Wednesday over whether or not to abide by President Donald Trump's pardon of former Maricopa County Sheriff Joe Arpaio. Arpaio had been found guilty of criminal contempt for disobeying a court order to cease a controversial traffic patrol program targeting immigrants.
Attorneys for Arpaio and the Justice Department urged Bolton to dismiss Arpaio's guilty verdict. After taking the matter under consideration, Judge Bolton decided to do just that, dismissing the verdict with prejudice, so Arpaio is not in danger of having to deal with this matter in the future. The decision came a day before Arapaio was scheduled to be sentenced.
Arpaio's attorney also asked the judge to dismiss all other orders and rulings that were issued during the case. Judge Bolton said she would consider it, but did not make a decision at that time.
Those in opposition to the pardon believed that it overstepped the president's power, as broad as it may be. The idea was that if a government official violated someone's constitutional rights and was then allowed to escape punishment, it would essentially weaken the Constitution.
Another argument said that while the pardon may have been appropriate, the fact that Arpaio hadn't been sentenced yet meant that there was no final order in the case, so the verdict could not be dismissed. Judge Bolton herself had previously questioned whether she could vacate a judgment that didn't exist yet, and whether it was more appropriate to just eliminate his punishment but have the conviction stand. Since raising that issue, Bolton had both sides of the case submit briefs on the issue, and after reviewing those and hearing arguments, she decided to dismiss the verdict after all.
Have a tip we should know? [email protected]