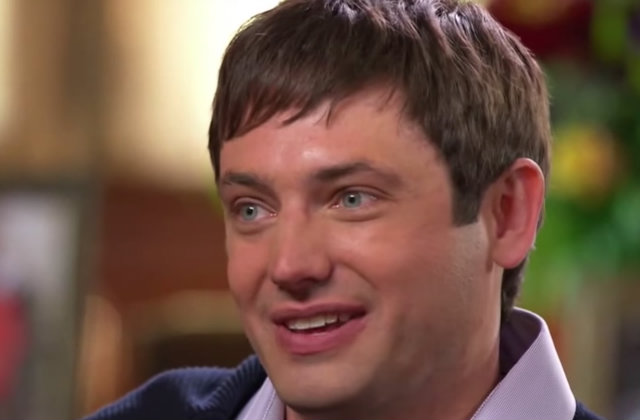 Burke Ramsey, who sued CBS and others for running a documentary implicating him in his sister JonBenét's death, won a meaningful victory in court Friday. Court records obtained by Law&Crime show that Judge David A. Groner denied the network's motion to dismiss the lawsuit. A review hearing is scheduled for January 18, and a settlement conference for March 8.
The defendants filed their motion to dismiss in March. They claimed, among other things, that the experts in the series never outright accused Ramsey of murder, though one investigator made an "arguably similar observation" that Burke may have hit JonBenét out of anger. According to the Friday ruling from Judge David Groner, however, the defendants failed to show that this complaint lacks grounding. From the ruling obtained by Law&Crime:
This Court finds that the statements at issue and the docu-series as a whole could reasonably be understood as stating actual facts about Plaintiff. This Court does not find that the "disclaimer" at the beginning and at the end of the program negate the docu-series potentially defamatory meaning.
Ramsey's attorney L. Lin Wood applauded the decision, and said the court correctly reviewed the defense's argument that they were just conveying an opinion.
"This ruling paves the way for Burke Ramsey to expose that the CBS 'docu-series' was a fraud on the viewing public," he wrote in an email statement to Law&Crime. "The ruling was well-written and correctly analyzed First Amendment law on the defense of opinion. This ruling was a huge win for Burke."
Experts on the show, including former FBI Agent Jim Clemente and investigator James A. Kolar, are co-defendants. When Law&Crime reached out for comment, CBS said Friday's ruling was no big deal.
"This very preliminary procedural ruling was issued prior to any evidence being presented. It is based solely on the plaintiff's complaint," said an emailed statement. "Should the case move forward, we look forward to defending it on its merits."
Ramsey filed suit December 2016 in the 3rd Judicial Circuit of Michigan over the CBS special The Case of: JonBenet Ramsey.
"CBS perpetrated a fraud upon the public—instead of being a documentary based on a new investigation by a so-called team of experts, The Case of: JonBenét Ramsey was a fictional crime show based primarily on a preconceived storyline scripted in a self-published and commercially unsuccessful book, Foreign Faction, written by Defendant James Kolar ("Kolar") and published in 2012," said the complaint.
JonBenet's 1996 murder remains unsolved.
[Screengrab via ABC]
Have a tip we should know? [email protected]