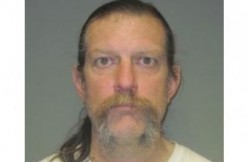 A suspect in the murder of 6-year-old beauty queen JonBenet Ramsey has been arrested for possessing child porn. On Tuesday, authorities in Boulder, Colorado formally charged Gary Howard Oliva with two counts of attempted sexual exploitation of a child and one count of sexual exploitation of a child, The Daily Camera reports.
The investigation started after Google sent a tip that wound its way from the National Center for Missing and Exploited Children to the Boulder Police Department. Oliva, 52, is homeless, according to an affidavit obtained by The Daily Camera, but he allegedly uploaded at least graphic images to a Google email in April. Some pictures reportedly depicted a young girl, estimated to be age 7 at most, being abused by an adult male whose face was not visible in the frame.
Oliva, a registered sex offender for years, might be familiar as one of the many suspects in the murder of child beauty queen JonBenet Ramsey. After he was arrested in 2000 on an unrelated matter, investigators found out he had a picture of her as well as an "Ode" he wrote for her. No one has ever been tried in Ramsey's death.
Oliva remained at the Boulder County Jail as of Thursday morning, according to an inmate listing. A preliminary hearing is scheduled for July 11.
–
Follow Alberto Luperon on Twitter (@Alberto Luperon)
Have a tip we should know? [email protected]