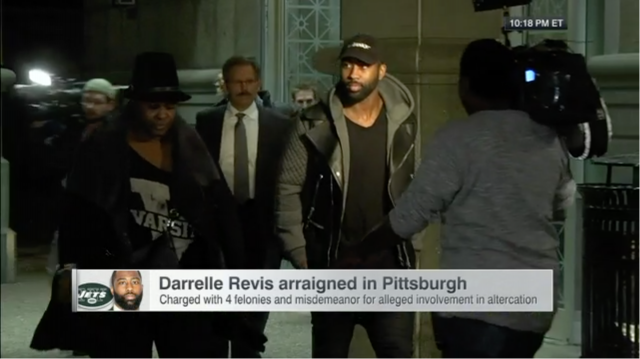 PITTSBURGH (AP) — New York Jets cornerback Darrelle Revis has a court date in Pittsburgh next week on criminal charges after he turned himself in to police and was later released on a non-monetary bond.
Revis faces aggravated assault and other charges alleging he was in a fight with two men last weekend. He answered no media questions as he turned himself in Friday. He made an initial court appearance. His next court date is Thursday.
Revis' attorney says Revis was physically assaulted by a group of at least five people. He says Revis "feared for his safety."
Police say the fight started when a man began recording a video of Revis and Revis grabbed his phone and tried to delete it. Two men say they were punched and knocked out.
[image via ESPN]
Have a tip we should know? [email protected]