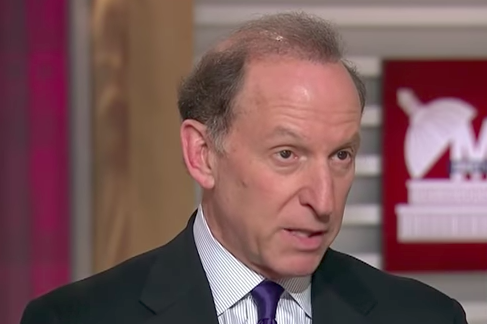 Jared Kushner has lawyered up in the face of a growing FBI probe looking into possible collusion between Russia and the Donald Trump campaign. Kushner reportedly hired famed trial lawyer Abbe D. Lowell who is well-known in the criminal world for representing high profile figures like former vice-president nominee John Edwards, and GOP lobbyist Jack Abramoff.
The New York Times reports that the FBI is probing Kushner's actions including meetings with the Russian ambassador and a Russian banker. While it might be a smart legal move to hire Lowell who is a well-seasoned attorney with a good reputation, the trial lawyer is no supporter of Kushner's father-in-law, Donald Trump. In fact, Lowell actively worked to get Trump's opponent elected.
According to records examined by LawNewz, Lowell has, over the years, repeatedly donated to former presidential candidate Hillary Clinton, and President Barack Obama. In fact, just last year, Lowell donated $2000 to the "Hillary Clinton for American" presidential campaign. He also donated $700 to Hillary Clinton Victory fund, and $1,000 to her 2008 presidential bid.  In addition to Clinton, Federal Election Commission records indicate that Lowell has given money to Joe Lieberman, President Obama, John Edwards, and Tom Daschle.
Lowell is currently a partner at Chadbourne & Park and served as Chief Minority Counsel to Democrats in the House of Representatives during President Bill Clinton's impeachment in the wake of the Monica Lewinsky scandal. He has also worked in the Department of Justice as assistant to Attorney General Benjamin Civiletti.
Jamie Gorelick, Kushner's other attorney, has also donated to the Hillary Clinton campaign.
Ali Maloney contributed to this article. 
[Image via MSNBC screengrab]
Have a tip we should know? [email protected]
Rachel Stockman - President / On Air Host