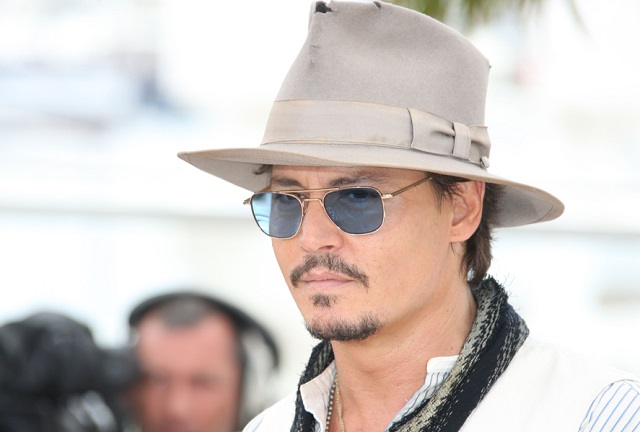 Back in 2015, Johnny Depp and then-wife Amber Heard got in trouble with Australian authorities when they took their dogs with them to the country on a private jet without notifying customs officials. The couple released an apology video, that drew questions over its sincerity, and Depp claimed it was an accident; he said he wasn't aware he was breaking any law.
However, in court documents recently obtained by People, Depp's ex-managers say that the actor knew what he was doing. His former representatives from The Management Group (TMG) claim that when Depp arrived in Australia to shoot a movie, he was "fully aware that he was illegally bringing his dogs to Australia." The court filing also alleges that "Depp falsely claimed to authorities and in public press interviews that the incident was a big misunderstanding because he supposedly believed his staff had obtained the necessary paperwork," and that he had an employee "take the fall" for his actions.
Australian Deputy Prime Minister Barnaby Joyce commented on the revelation to the Australian Broadcasting Corp, and what it could mean for Depp. "If the allegation is correct, there's a word for that – it is called perjury." It's unclear if Australian authorities will pursue charges against Depp, but Joyce's statement indicates that it could be a possibility.
Back in 2015 when this was all going on, Joyce (agriculture minister at the time) had threatened to have the two dogs put down if they didn't leave Australia.  The incident was often referred to on social media as #WarOnTerrier. Australia is strict when it comes to bringing animals into the country in order to prevent disease from spreading to the island nation.
Meanwhile, Heard had been charged in the incident and pleaded guilty to falsifying an immigration document last year, in order to get charges of illegally importing animals to be dropped. She was placed on a good behavior bond of A$1,000 (roughly $750 in U.S. dollars), and in the end, she did not have a conviction on her record.
The new information comes on the heels of new controversy that Depp sparked by making public comments at this year's Glastonbury Festival, where he jokingly endorsed the idea of assassinating President Donald Trump.
[Image via Shutterstock]
Have a tip we should know? [email protected]