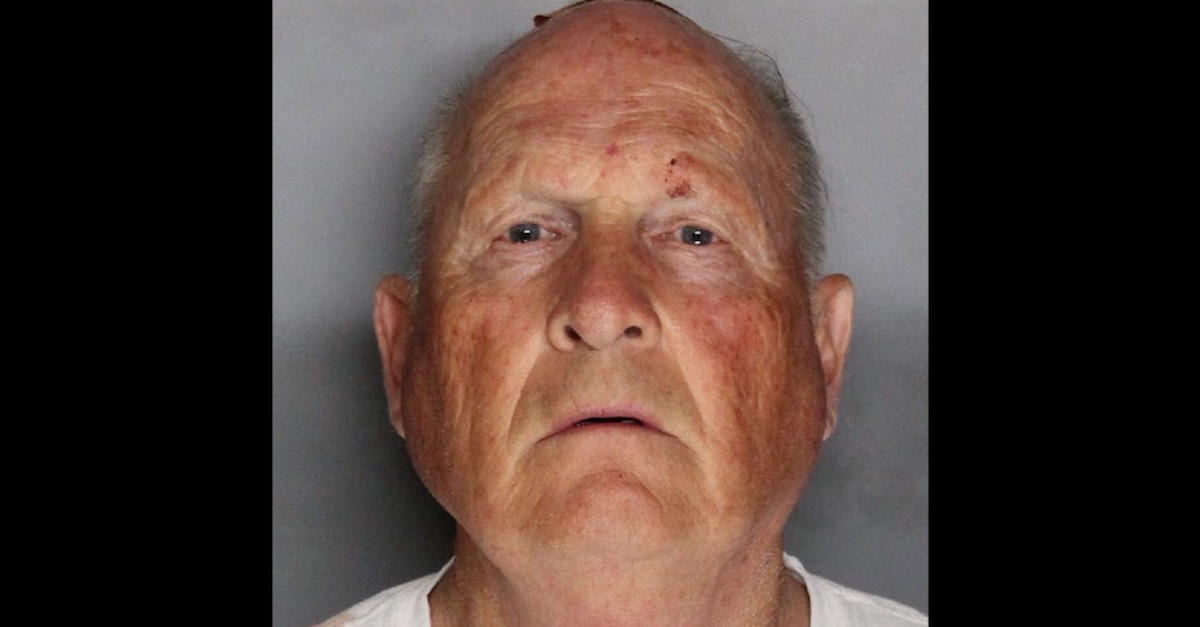 When authorities announced that Joseph James DeAngelo was the infamous Golden State Killer, they quickly said that they found him thanks to DNA evidence left behind at various murders, rapes, and burglaries going back to the 1970s. But after all these years, how did they trace it to the 72-year-old Citrus Heights resident? An online genealogy website, said a prosecutor on Thursday. They uploaded the genetic profile, and used it to track down DeAngelo's distant relatives. From there, they managed to find their way to their suspect.
"We found a person that was the right age and lived in this area — and that was Mr. DeAngelo," said Steve Grippi, the assistant chief deputy in the Sacramento district attorney's office, according to The New York Times on Thursday.
When authorities announced the arrest on Wednesday, it wasn't immediately clear how the DNA led investigators to DeAngelo.
The Golden State Killer is believed to have killed at least 12 people, raped 45, and committed over 120 burglaries. The most recent crime linked to him was the rape and murder in 1986 of 18-year-old Janelle Lisa Cruz.
Sacramento County District Attorney Anne Marie Schubert said that investigators collected DNA from DeAngelo. She said it had been "abandoned."
"You leave your DNA in a place that is public domain," she said. Spokespeople for 23andMe and similar gene testing sites denied playing a role in finding the suspect, according to the Times.
If the defense ever challenges this method of collection, prosecutors are likely to argue in part that they didn't need a warrant to collect DeAngelo's "abandoned" DNA. In the 1988 U.S. Supreme Court case California v. Greenwood, justices ruled that it didn't violate the Fourth Amendment to search garbage left for collection outside a home.
[Mugshot via Sacramento County]
Have a tip we should know? [email protected]