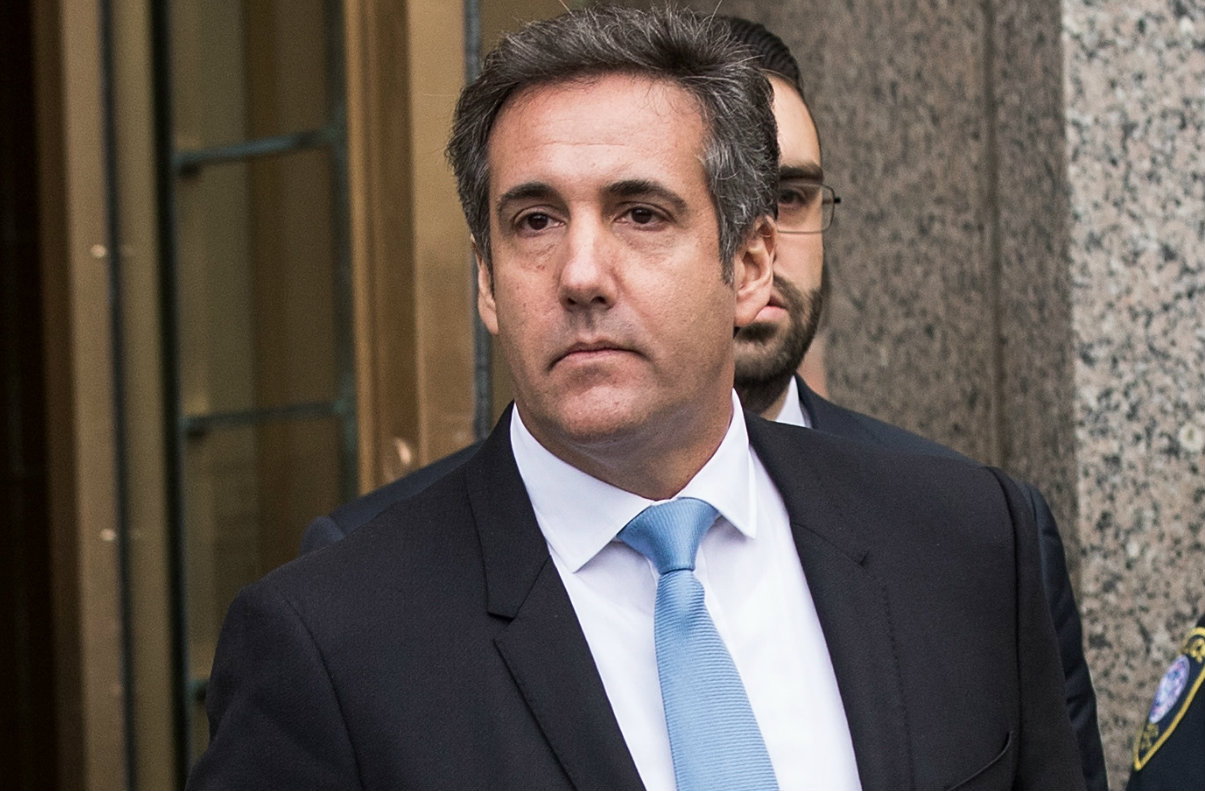 Judge Kimba Wood announced the appointment of a special master in the Michael Cohen saga today. With no objections from counsel or the prosecution, former judge Barbara Jones will take the lead role in determining which of the seized Cohen documents are subject to the attorney-client privilege.
Here are ten key things to keep in mind as Jones' work goes forward.
1. Who is Barbara Jones?

Jones is a former federal prosecutor with the U.S. Attorney's Office, assistant district attorney and federal judge. She sat at the Southern District of New York for 17 years before moving into private practice. Jones oversaw various high-profile cases including many involving mob bosses and shady real estate deals. She was also the first woman to ever lead an organized crime task force. Cohen's attorney Steve Ryan called her a "wonderful choice."
2. A short leash and a semi-flexible timeline.
Judge Wood said, "If it turns out the special master process is going too slowly, I will revisit the special master's role." Wood later reserved the right to speak with the special master as she saw fit, but clarified that these would likely be "weekly check-ins." Wood continued, "After four weeks, I'll have concerns [the special master process] is not on schedule. On schedule means providing enough documents to keep the special master busy full-time."
3. An expanded scope of review?
There was quite a bit of confusion and push-back about the possibility of Jones going beyond the attorney-client privilege mandate and removing documents completely non-responsive to the case. Judge Wood noted, "The special master would have the authority to designate certain documents as completely non-responsive." Thomas McKay vehemently protested and said this could be a "very serious expansion of the scope," of the special master's review. Cohen's attorneys disagreed and said privacy issues were important and that many documents went beyond the scope of the search warrant.
During a confounding discussion about whether the government would be interested in the medical records of Michael Cohen's children. McKay said, "Yes and no." Then he launched into a bit of a lecture about why everyone's there and how the rules apply to the situation at hand. Eventually, Judge Wood interjected and said, "Well, if you really want to see a child's surgery records…" McKay said he did not but simply objected to Jones taking part in any responsiveness review. Ultimately, Judge Wood settled everyone down by asserting that privilege was the first problem to deal with and other issues can be dealt with in turn.
4. Jones is working long hours and (probably) taking a pay cut.
Judge Wood said she had received assurances from Jones that she would be able to devote at least ninety percent of her time to fulfilling her special master duties–and probably more. On top of that, a senior partner at Jones' law firm, Bracewell LLP, would commit a similar amount of time to overseeing the initial privilege determinations. On top of that, Jones will be paid in accordance with the equivalent of an SDNY magistrate judge's hourly rate–substantially less money than a partner would make in private practice.
5. Jones is a sleeper pick.
Barbara Jones was not a name on anyone's mind–except, apparently Judge Wood–before her appointment as special master on Thursday. Jones' name had not been submitted by either the government or Michael Cohen's attorneys. Wood said, "I have considered the proposals of counsel for a special master and I've also done some checking on my own." Wood's own research clearly held the day.
6. The government made a bizarre request that is likely to be denied.
Prosecutor Thomas McKay appeared to over-play his hand on Thursday. He said, "We think it's very important the taint team has access to [privilege-claimed] documents and is given an opportunity to object." McKay explained that if the government never has access to the privilege-claimed documents, the government is likely to be very over-broad with their own objections. This logic didn't go over well.
Cohen attorney Steve Ryan said, "I don't respect the chiseling to reverse the court's order. I think the special master should have the option to supply privileged documents to the taint team, but I reject the presumption that 100 percent of the privileged documents go to the government." Judge Wood was extremely skeptical of the government's request and asked how it was different from the government's initial request that the taint team review all of the documents. McKay didn't really have a good answer–he repeated his argument about over-privileging and over-objecting–and his request was deferred by Judge Wood.
7. The president isn't super happy.
At the tail-end of a discussion regarding a likely-to-fail government request (see immediately above) Donald Trump's attorney Joanna Hendon sought to clarify one point: The appointment of a special master was a compromise her client was begrudgingly willing to accept. She said, "The president's objections was not because he thought a taint team would be unfair. The president objected to any third party. We take strong objection [to the government seeing the president's privileged documents.]"
8. But the Trump Organization is all smiles.
An attorney for the Trump Organization rose once to speak and it was keeping well in character with the Trump Organization's posture from the last hearing on the Cohen documents. They said, "Our position is we don't have a position. We have a seat at the table and we accept what the court decides."
9. A bit about the data.
So far, the government has scanned seven out of eight boxes of physical documents seized from the various abodes of Michael Cohen. Those physical documents will be uploaded to Relativity–a notoriously buggy document review software suite. There will also be a load file for "less lag time." The seized computers and hard drives will be forensically imaged onto load files as well because there's no need for a document reviewer program. All of Cohen's phones and iPads will be uploaded straight onto hard drives and all of this should be done very soon. Except: some BlackBerries which are estimated to take an additional three weeks and one iPhone which McKay said would take "104 days."
10. How it all works, in brief.
The special master will have access to all of the discovery materials. On top of that, she will be given a copy of the search warrant and the search warrant application. There will be a simultaneous process of discovery production wherein the government places documents into Relativity or another system–concurrently providing those documents to both Cohen's attorneys and the special master. There won't be anything close to a document-by-document review. Rather, the special master will look over different sets of privilege-claimed documents and make her decision. Those sets will be determined by the use of keywords.
[image via Drew Angerer/Getty Images]
Have a tip we should know? [email protected]