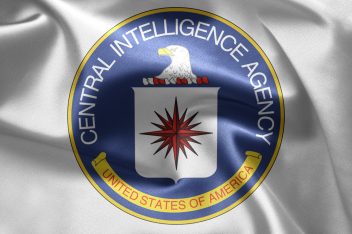 A federal judge has ruled that two former top CIA officials must submit to depositions in a lawsuit filed on behalf of three individuals who allege they were subjected to enhanced interrogation techniques at CIA "black sites."
The American Civil Liberties Union (ACLU) filed the lawsuit under the Alien Tort Statute, which allows federal lawsuits to be brought for certain international law violations.  The lawsuit claims two former CIA-contracted psychologists, James Mitchell and John "Bruce" Jessen, were responsible for developing the enhanced interrogation methods that were allegedly used against former black site detainees Gul Rahman, Suleiman Abdullah Salim, and Mohamed Ahmed Ben Soud. Rahman actually died while in custody at a CIA black site in Afghanistan.
The latest ruling will require former CIA Counterterrorism Center chief Jose Rodriguez and former CIA acting general counsel John Rizzo to testify under oath about the agency's enhanced interrogation program.
According to the ACLU, Justice Department attorneys involved in the case were shocked by the ruling.
In a press release on the ACLU website, Justice Department attorney Andrew Warden is quoted as having called the decision "unprecedented" last week during a hearing on the motion.
"It is, frankly, unprecedented, and that word gets thrown around quite a bit, but unprecedented for the nation's top spy, the head of the National Clandestine Service to be deposed on operational information by a private party," Warden reportedly said. "I don't think that's ever happened in the history of this country."
The ACLU, however, is more than happy with the decision.
"This ruling is a critical step towards accountability, and it charts a way forward for torture victims to get their day in court," said ACLU attorney Dror Ladin said in a statement obtained by LawNewz.com. "For years, claims of secrecy shut the courthouse doors to survivors, but the systematic abuse of prisoners can't be swept under the rug forever. This order affirms that our judicial system can handle claims of CIA torture, including when those claims involve high-level government officials."
Read the entire Order HERE.
[image via ruskpp/shutterstock]
Have a tip we should know? [email protected]