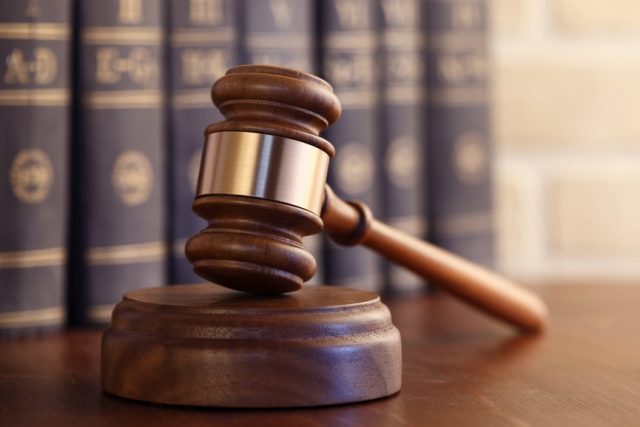 The legal battle brought by three Georgia doctors against the state's abortion law came to a screeching halt on Monday, when the state's Supreme Court handed down a decision affirming a trial court's decision to dismiss their lawsuit. The law prohibits abortion after 20 weeks of pregnancy, except for extreme circumstances such as where the pregnancy is deemed "medically futile," or where abortion is necessary to protect the mother from death or "serious risk of substantial and irreversible physical impairment of a major bodily function."
The doctors, Eva Lathrop, Carrie Cwiak, and Lisa Haddad, claimed in their 2012 complaint that the law violated the state constitution, suing Governor Nathan Deal and 19 other state officers in their official capacity. Rather than address the merits of the the doctors' arguments, however, the Georgia Supreme Court ruled that the lawsuit itself was improper due to the doctrine of sovereign immunity. "Simply put," the court said, "the constitutional doctrine of sovereign immunity forbids our courts to entertain a lawsuit against the State without its consent."
The concept of sovereign immunity stems from English common law, and the court's decision says it "has been a part of our law for more than 230 years." The scope of it, however has expanded, as Monday's ruling extended sovereign immunity to constitutional issues.  A 2014 case recognized sovereign immunity from lawsuits seeking injunctive relief, and Monday's ruling extended that to cover constitutional issues.
The court did say that, generally speaking, there are other ways for individuals to sue the government. The decision mentioned the Tort Claims Act, which allows claims for monetary damages against the State and state officers for torts stemming from official actions, as well as the Administrative Procedure Act, and cases regarding state tax collection. Of course, those don't apply to this case.
The court's decision did, however, say that lawsuits like this one can be brought against state officers in their individual (not official) capacities, in order to prevent them from enforcing laws. The court noted that this could be limiting, in that the officials' successors might not be affected by such cases, but the court was not concerned with addressing that issue at this time. The state officials tried to argue that the doctrine of official immunity prevented them from even being sued in those situations, but the court said that while official immunity protects them from claims seeking "retroactive relief" like monetary damages, they could still face lawsuits seeking injunctions against future acts like enforcing laws.
[Image via Shutterstock]
Have a tip we should know? [email protected]