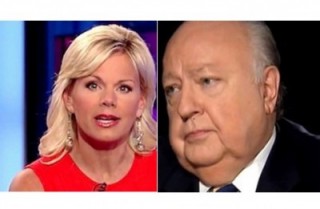 Attorney Bobby Samini, of Samini Scheinberg PC in Newport Beach, has represented former LA Clippers Owner Donald Sterling since 2014 when his own tape scandal erupted.  
Not since Richard Nixon's admission of Watergate has a tape recording contributed to the downfall of such a powerful figure.
Over the past month, the chairman and CEO of one of the largest broadcast news organizations, Fox News, was brought down by a secret tape recording following multiple allegations of sexual harassment by employees. Most notably, former Fox anchor Gretchen Carlson claimed that Roger Ailes made inappropriate sexual advances toward her which she allegedly recorded without Ailes' permission. Following news of the recording, Carlson reportedly received a $20 million settlement from 21st Century Fox.
I could not help but notice many similarities and concerns when compared to my client, former Los Angeles Clippers owner Donald Sterling. Privacy is a major concern in America and laws protecting that right have never been more critical in our evolving world of social media and camera/video phones. Notwithstanding, both entertainment giants were brought down by something as simple as a smart phone recorder.
Sterling became the "Most Hated Man in America" beginning in April 2014 when the gossip site TMZ released a recording of a man making racial remarks that included NBA legend Magic Johnson. Sterling was purported to be the voice on the tape, which was recorded by his personal assistant V. Stivinao after she posted a photograph taken with Johnson on Instagram.
A furor ensued, leading to NBA Commissioner Adam Silver announcing that Sterling would receive a lifetime ban from the NBA, a $2.5 million fine and the Clippers would be forcibly sold.  
I had serious doubts concerning the tape's authenticity. However, the media had already acted as judge, jury, and executioner.
The irony in all of this is that Carlson was in her legal rights to hit the "record" button but Stiviano was not – the two states where this happened have vastly different laws concerning secret tape recordings. Carlson is now a heroine while Sterling has been excoriated even though he is clearly the victim of a crime.
The federal government and many states, including New York, utilize a "one-party consent" rule involving secret tape recordings.  More specifically, 38 states and the District of Columbia make it a crime to record or eavesdrop on an in-person or telephone conversation unless one party to the conversation consents, meaning only one person (including the person taping the conversation) must consent to the recording.
New York Penal Law 250.00(1) says wiretapping involves "the intentional overhearing or recording of a telephonic or telegraphic communication by a person other than a sender or receiver thereof, without the consent of either the sender or receiver, by means of any instrument, device or equipment."  This is intended to stop unwanted or unknown eavesdroppers.
Eavesdropping is classified as a Class E felony under New York Penal Code 250.05 and is subject to a maximum prison term of four years.  
Every state except Vermont has made this a crime. Every state has various additional penalties for disclosing the information except for Montana, South Dakota, Vermont and Washington.
In comparison, only 11 states, including California, require that all parties consent to the tape recording.  California Penal Code 631(a) makes it a crime for "[e]very person who intentionally and without the consent of all parties to a confidential communication, by means of any electronic amplifying or recording device, eavesdrops upon or records the confidential communication, whether the communication is carried on among the parties in the presence of one another or by means of a telegraph, telephone, or other device…"
Punishment is a fine not exceeding $2,500, or imprisonment not exceeding one year, or both.
Ailes walked away from his Fox post with a reported $40 million severance package and Carlson was applauded for exposing injustice.
However, Sterling was forced to sell the team he owned for more than 30 years and became a media punching bag. I believe Stiviano broke the law but was never fined or imprisoned for her actions.
In the case of the Ailes records, he was fortunate that the recordings (except for some limited printed excerpts) were never released and the lawsuit settlement most certainly contained confidentiality provisions that will keep the tapes away from the public.
Stiviano's recording was released in apparent violation of California law. Things moved so quickly that the media had already ruined Sterling's reputation before the Los Angeles County District Attorney could assess whether or not to charge Stiviano. Even though Stiviano broke the law, the media's portrayal of Sterling likely played a big role in deciding not to charge her.
An individual's right to privacy is not absolute. In the end, the media has a great deal of power and can incite public condemnation within milliseconds. However, privacy laws, including those involving secret recordings, are essential to a person's freedom.
This is an opinion piece. The views expressed in this article are those of just the author.