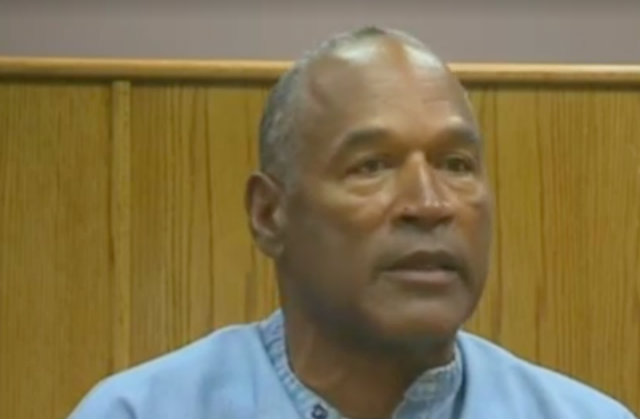 O.J. Simpson was granted parole earlier this year, after a Nevada board determined he had served enough time for an armed robbery conviction. Those disappointed with the decision to release Simpson felt that the board should have taken into account his history of domestic violence from his marriage to Nicole Brown Simpson. State guidelines kept the parole board from considering those past actions in their decision, but a new bill set to be introduced on Tuesday would require the board to take take such incidents into account in the future.
Nevada Assemblywoman Lisa Krasner, who wrote the proposed legislation, will discuss it at a press conference on Tuesday. Krasner has a history of advocating on behalf of domestic violence victims. She will joined by attorney Gloria Allred, who represented the family of Nicole Brown Simpson after Nicole's death in 1994.
Allred spoke to Krasner about introducing legislation like this after O.J. Simpson was granted parole. While Simpson was acquitted of murdering Nicole, a civil court held him liable, and there was also reported history of violence prior to Nicole's death.
Have a tip we should know? [email protected]