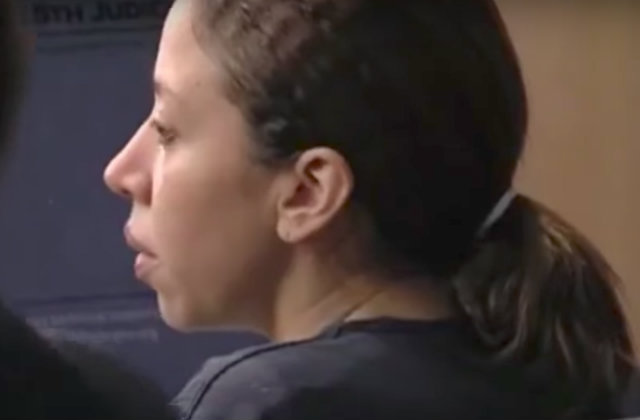 Will Dalia Dippolito's attorneys face sanctions for blowing off their client's required mental evaluation? We will have to a wait and see. The hearing on Monday ended without a decision after the judge decided to take time, and review the relevant case law before making a final ruling. Dalia did not show up to the hearing because the state attorney asked guards not to bring her there.
Prosecutors argued that in June, the defense intentionally blew off a scheduled mental evaluation of Dalia in spite of a court order. Attorney Richard Lubin, who argued in court Monday on lead lawyer Greg Rosenfeld's behalf, said the defense didn't bring Dippolito to the evaluation because the state didn't provide an order for her to leave house arrest for the appointment. He also said the evaluation would have violated the defendant's 5th Amendment right against self-incrimination.
State: #DaliaDippolito defense never brought up concern over house arrest until now – had plenty of time to address if worried @WPBF25News

— Terri Parker (@wpbf_terri) September 25, 2017
According to prosecutors in their August 9 motion for sanctions, Dippolito's team wanted to bring up a mental health expert Dr. Lenore Walker to the stand. She would testify that Dalia had battered woman syndrome as a result of being abused by husband Mike Dippolito, the victim in the trial. Prosecutors wanted to keep that out of trial, so they got a judge to sign an order requiring Dr. Stephen Alexander to analyze the defendant.
As the state laid it out in their motion, prosecutors and defense lawyer Rosenfeld worked to schedule a evaluation. One was set for June 10. Then came the day: The defensed no-showed. According to the state, Rosenfeld later wrote them, and claimed he didn't mean to miss the meeting. Nonetheless, he insisted that prosecutors did not have the right to evaluate his client. Alexander apparently made himself available for a June 11 appointment, but according to emails sent with the sanctions motion, Rosenfeld refused to participate because the defense wasn't allowed to have expert testimony about subjective entrapment.
The state said they wasted over $900 paying Alexander for his work, including the appointments that never happened. Now prosecutors want 1) sanctions against Rosenfeld and the other defense lawyer Brian Claypool, and 2) these attorneys to pay them back for the money spent on Alexander.
Dalia Dippolito was sentenced in July after her third trial for hatching a murder plot to kill husband Mike. The lurid case caught a lot of attention after it was featured in an episode of Cops. The defense tried to paint the victim as abusive. Dalia will remain locked up during her appeal.
[Screengrab via LawNewz Network]
Have a tip we should know? [email protected]