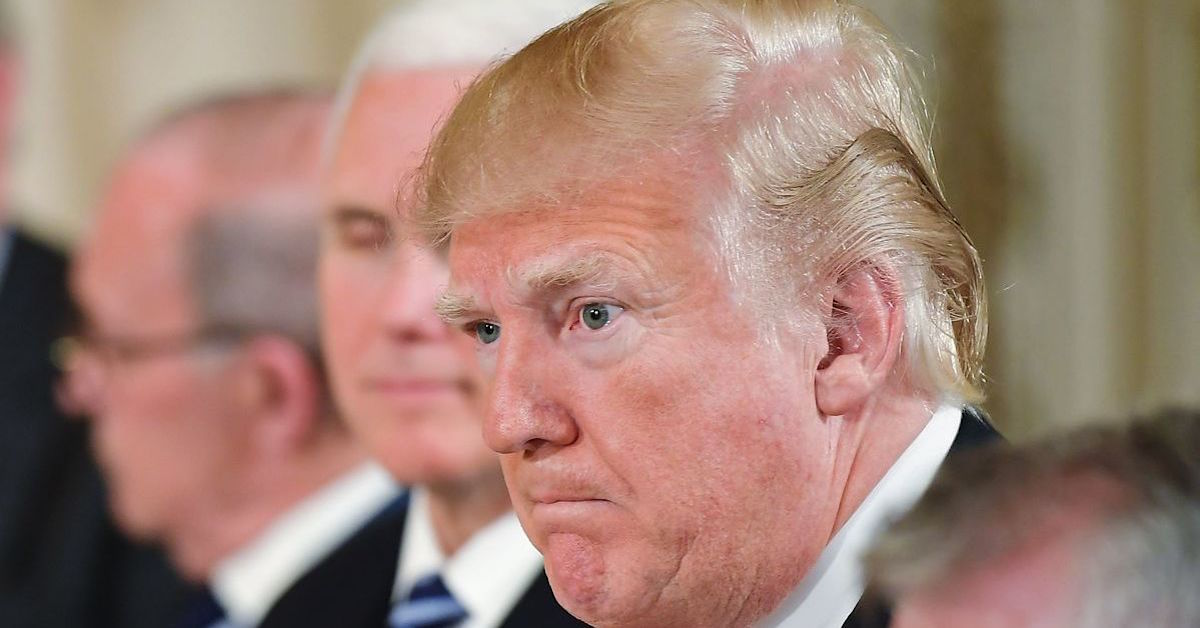 The New York Times on Wednesday took the extraordinary step of publishing an anonymous op-ed, purportedly penned by a current senior White House official.
While the official spoke in generalities about the ways the #nonleftwingresistance is undermining Donald Trump's presidency — something that is certainly a fireable offense — there is no actual legal jeopardy for this person because there was no apparent disclosure of classified information.
Therefore, the only whisper of a chance for Trump to combat this internal challenge to his administration, outside of finding the leakers and firing them, would be to make another argument about non-disclosure (NDA) agreements White House staffers were reportedly pushed to sign when they joined his team.
You may recall the subject of NDAs came up after Omarosa Manigault Newman went public with her book, Unhinged: An Insider's Account of the Trump White House.
If the subject of NDAs does enter the conversation now, as it did then, what you need to know as that these agreements are more than likely not enforceable, and for an obvious reason.
As Law&Crime's Ronn Blitzer and Elura Nanos both mentioned before, government employees can't be treated like they are employees of a private business.
This is true on First Amendment grounds.
As Nanos wrote, an NDA would be a "prior restraint on speech" forbidden by the First Amendment, but there are also problems with the enforceability of this "contract":
[A]ny such NDA would very likely be deemed void as violating public policy. Courts will not enforce contracts when the subject of those contracts offends public policy — and a White House staffer being strong-armed into staying silent seems about as offensive as it gets. And that's not even taking unconscionability – the legal doctrine that refuses to honor contracts when the parties have widely disparate bargaining power – into account.
Indeed, a number of lawyers in the know said these NDAs were either "worthless" or likely "unconstitutional."
First Amendment aside, as Blitzer noted, the 1968 Supreme Court decision in Pickering v. Board of Education also had something to say on this issue of public sector employees being punished for their speech.
Amusingly, that case stemmed from a critical op-ed. One difference is that the writer of the piece was not an anonymous person. Per Blitzer:
Teacher Marvin Pickering was fired after writing an op-ed criticizing the school board and superintendent, and the Supreme Court ruled in his favor, saying that even though an employment relationship is different from the typical government-citizen relationship, employees still have rights.
Trump has responded to the publishing of the op-ed, saying it's "really a disgrace."
"They [the New York Times] don't like Donald Trump and I don't like them," he said, adding that the editorial was "gutless."
White House press secretary Sarah Sanders also issued a statement, calling for the "coward [to] do the right thing and resign."
There was also this:
And this…
[Photo via Mandel Ngan/AFP/Getty Images]
Have a tip we should know? [email protected]