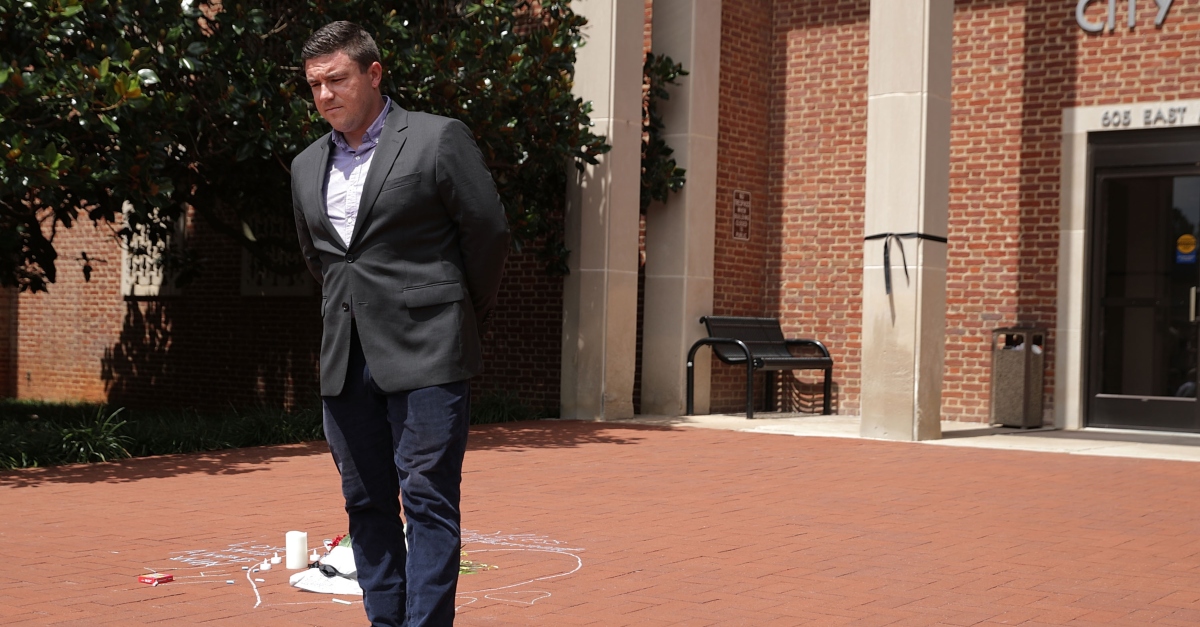 A man convicted for hitting "Unite the Right" organizer Jason Kessler must pay $1 for the incident. The misdemeanor assault and battery conviction of Jeffrey Winder was upheld on Tuesday after an appeal trial, according to The Daily Progress. No jail time was handed down.
Kessler was chased off by protesters when he attempted to hold a press conference August 13, 2017. Video evidence shows he was punched by a tattooed man, said special prosecutor D. Michael Caudill. The state argued that was Winder. Pictures of the defendant's arm tattoos were introduced as evidence.
Kessler said on the stand that he didn't know at the time who hit him. Winder's defense argued that because the tattoo pictures were taken about a year after the alleged assault, it's possible the defendant could've gotten the ink in the interim.
"A lot of things have changed and a lot of people get tattoos," said attorney James Abrenio.
Winder and Phoebe Stevens were first convicted in February of assault and battery, and received a 30-day suspended sentence. Stevens also had to also finish 50 hours of community service. They both appealed. Another man, Brandon Collins, entered an Alford plea, and got a suspended sentence of 10 days.
Stevens' appeal is scheduled for Feb. 2019, according to Charlottesville Circuit Court records obtained by Law&Crime.
Kessler is often described in headlines as a white supremacist, though he rejects the label. His "Unite the Right" rally in 2017 did attract a whole lot of white nationalists to Charlottesville, Virginia. James Alex Fields Jr., who prosecutors say is a white supremacist, is being charged in local and federal courts for allegedly running his car into a crowd of anti-racist protesters, killing 32-year-old Heather Heyer.
Kessler recently won $5 in court after a woman cursed him out, calling him a "crybaby."
[Image via Chip Somodevilla/Getty Images]
Have a tip we should know? [email protected]