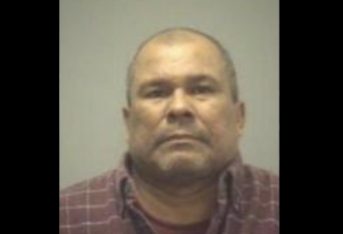 U.S. Immigrations and Customs Enforcement special agents announced the arrest in North Carolina of an at-large fugitive alien wanted for the brutal machete murder of two men back in Honduras.
According to a statement,  ICE special agents captured and arrested Francisco Escobar-Orellana at his home in North Carolina as part of a targeted operation run by ICE Homeland Security Investigations teams.  Escobar is wanted in his home country of Honduras for allegedly brutally slaying two men to death with a machete at a liquor store more than 20-years-ago in 1993.
Investigators say they do not know exactly when Escobar managed to illegally enter the United States, but it is now almost a sure thing that he'll be heading back to Honduras to face justice for the 1993 killings.
"ICE is focused on identifying, arresting and removing public safety threats, such as convicted criminal aliens and gang members, as well as individuals who have violated our nation's immigration laws," ERO Atlanta Field Office Director Sean Gallagher told reporters after the operation.   "ICE Fugitive Operations Teams conduct targeted enforcement operations toward these identified threats to public safety. North Carolina residents are safer today thanks to the professionalism and hard work of these dedicated officers."
Although Gallagher did not specifically say it, the raid clearly sends the message that U.S. immigration agents will not give up when it comes to finding those accused of violent crimes.
Escobar was placed in the Wake County Detention Center and ICE requested local authorities to place an immigration detainer on Escobar, ensuring he will not be released by local authorities before the Feds have the opportunity to start deportation proceedings to remove him from the United States.  It is then expected that Escobar will face charges related to the killings once he is returned to Honduras.
[image via Wake County Jail]
Have a tip we should know? [email protected]