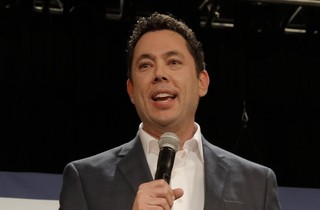 A U.S. House of Representatives panel led by Congressman Jason Chaffetz (R-Utah) has demanded that Secretary of State John Kerry turn over information and documents connected to the deletion of State Department footage. They want "to better understand the facts and circumstances" surrounding the incident, according to a letter sent Thursday by the Committee on Oversight and Government Reform.
Here's the backstory.
During a press briefing on Dec. 2, 2013, Fox News correspondent James Rosen spoke with then-State Dept. spokesperson Jen Psaki about whether the State Dept. would lie to keep negotiations secret. Psaki said, "I think there are times where diplomacy needs privacy in order to progress." This talk happened almost a year after Rosen asked her if the Obama Administration was conducting secret talks with Iran.
Rosen later discovered that video footage of the December 2 exchange had been deleted. Psaki's successor, John Kirby, later admitted this was done on purpose.
"We do not know who made the request to edit the video, or why it was made," he said in a June 1 press conference.
The letter says that at a May 17 hearing, some members of the House panel voiced concern about a lack of transparency in the Iran nuclear talks. Now they want to know who requested the change, when the deletion and restoration happened, and any documents connected to the deletion. This demand encapsulates any documents related to possible "requests to delete portions of daily press briefings from publicly-accessible portals since January 1, 2012."
They want all this by Wednesday, June 8.
LawNewz.com has looked into it, and found that, as things stand, no one is legally culpable for the deletion.
–
Follow Alberto Luperon on Twitter (@Alberto Luperon)
Have a tip we should know? [email protected]