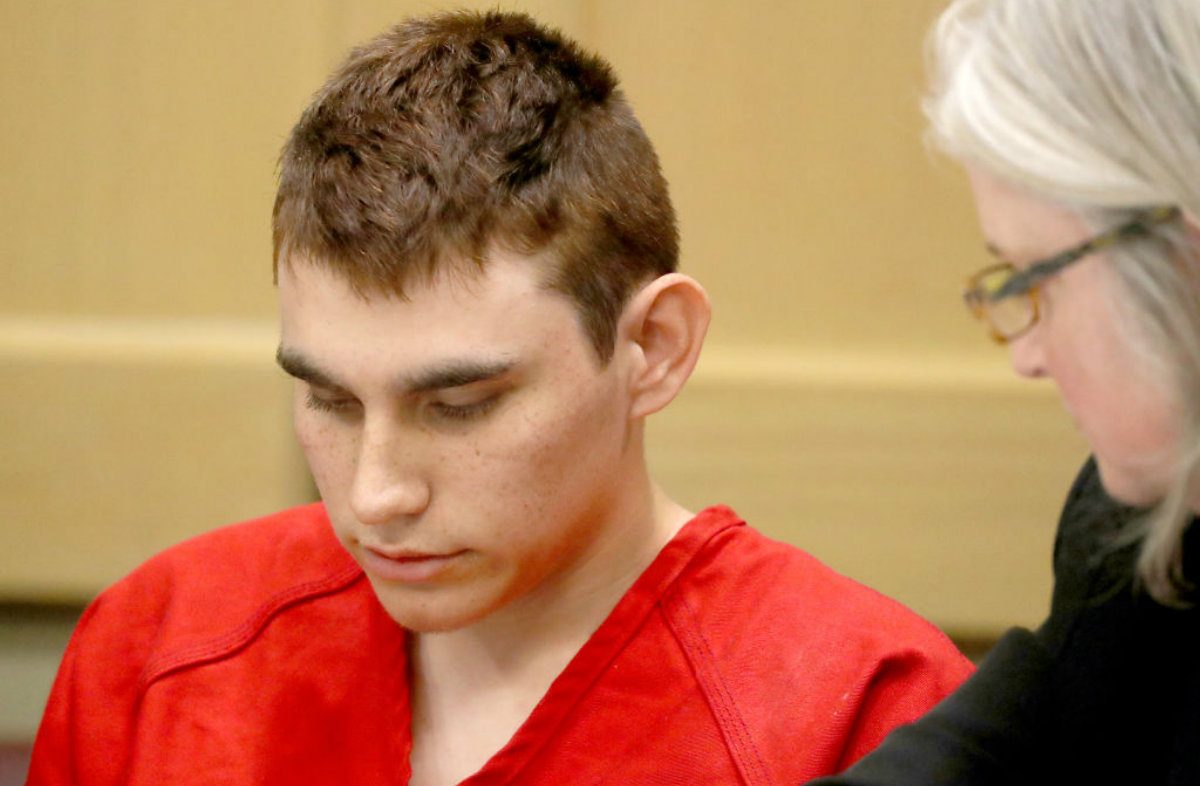 Nikolas Cruz, the man charged with killing 17 people at a Florida high school, clashed with a host family he used to live with. They called deputies on him for gun threats, according to Palm Beach County records obtained by CNN.
Cruz and his little brother Zachary moved-in with family friend Rocxanne Deschamps after mother Lynda Cruz died in November from pneumonia.  Records show Deschamps' son, 22-year-old Rock, called authorities, and said Nikolas Cruz hid a gun in the backyard. "There were no weapons allowed in the household," a filing stated. Deputies dropped that case, citing lack of evidence.
Rocxanne Deschamps called 911 herself four days later. She said Cruz lost his temper after losing a photo of his mother, and began punching a wall. Rock tried to stop him, and they got into a fight, documents show. Cruz left the home. Rocxanne Deschamps told the dispatcher that Cruz "was going to get his gun and come back" and that Cruz had "bought a gun from Dick's last week and is now going to pick it up." Dispatcher notes show that Deschamps said Cruz  "has used a gun against ppl before" and "He has put the gun to others heads in the past."
A Palm Beach deputy responded to the scene, but he didn't arrest anyone. Rock Deschamps and Cruz hugged and made up. Cruz apologized for losing his temper, and Deschamps told the deputy that Cruz had recently lost his mother, and he just wanted him to leave the house until calming down. Deschamps signed a form saying he would not prosecute.
Cruz soon left the Deschamps home without his brother to live with James and Kimberly Snead. The Sneads told The Sun Sentinel in a Saturday interview that they didn't know he was a "monster," and saw no indication that he would commit a mass shooting.
Cruz's mother also called 911 on him over the years, according to records obtained by CNN. In one 2013 incident, she told cops he threw a violent tantrum after she took away his Xbox system: He allegedly "retaliated and threw a chair, dog bowl and a drinking glass across the room," and cursed out his mother. She quoted him as calling her a "useless bitch."
Using an AR-15 semiautomatic rifle, he killed 17 people at Marjory Stoneman Douglas High School in Parkland, Florida on February 14, according to the Broward County Sheriff's Office. Even his own attorneys don't dispute this, and they're seeking a plea deal.
[Image via Mike Stocker-Pool and Getty Images]
Have a tip we should know? [email protected]