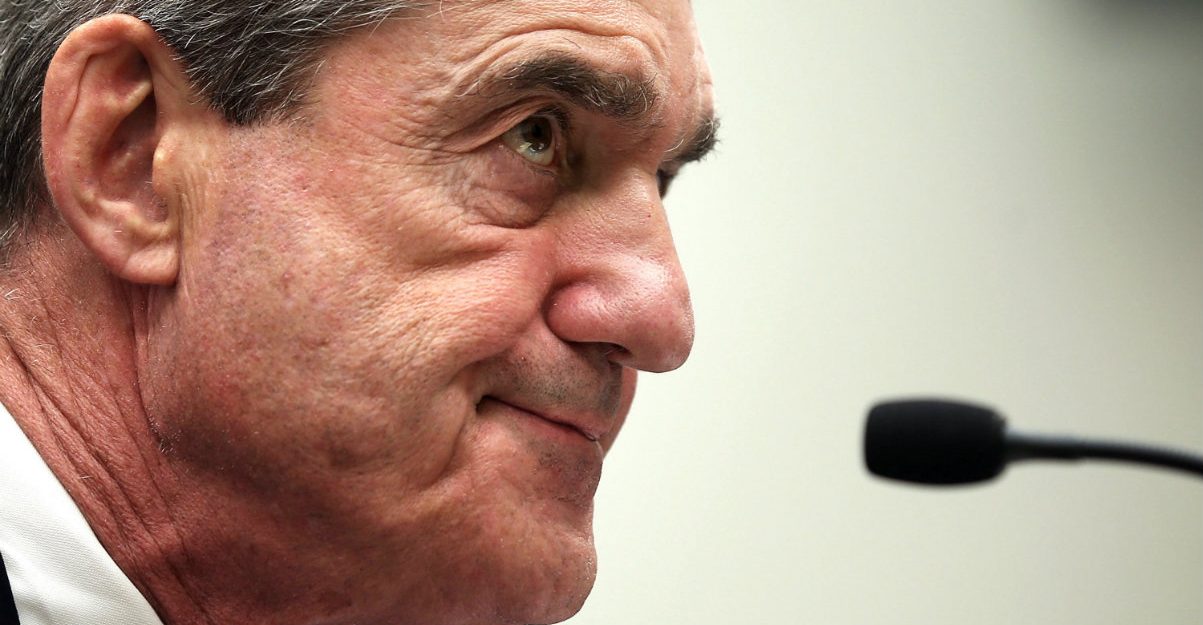 The federal judge who oversaw Paul Manafort's trial on tax evasion and bank fraud this past August raised doubts about aspects of the plea deal recently struck between the former Trump campaign chair and Special Counsel Robert Mueller.
U.S. District Court Judge T.S. Ellis III issued a two-page order late Wednesday, calling the parameters of the plea agreement "highly unusual" because it "appear[s] to indicate" that Mueller wants to have Manafort's sentencing deferred until after the convicted felon has finished cooperating with the Special Counsel's ongoing probe into election interference during the 2016 election.
Also at issue are the outstanding charges from Manafort's August trial. A jury in Alexandria, Virginia found Manafort guilty on eight counts of bank fraud, falsifying income on income tax forms and failing to file notice of his foreign bank accounts. That same jury, however, was one vote shy of consensus on an additional 10 charges.
Judge Ellis noted:
In this district, the government's decision to re-try a defendant on deadlocked counts is always made in a timely manner and sentencing occurs within two to no more than four months from entry of a guilty plea or receipt of a jury verdict.
Ellis' order continued, outlining the rules on cooperation.
"If a defendant is cooperating with the government before sentencing and plans to continue that cooperation after sentencing, the government must either file a 5K1.1 motion, a Rule 35 motion or both in circumstances where filing both is appropriate," the Reagan-appointed judge noted. "This case appears to be no different from any other case in which defendant is cooperating and that cooperation is expected to extend beyond a scheduled sentencing date."
Under the U.S. Sentencing Guidelines, A "5K" motion is filed by a prosecutor which asks a sentencing court to "depart downward" under the federal sentencing guidelines based on the idea that a criminal defendant has provided "substantial assistance" to the prosecution. In other words, a 5K motion is a request for lenient sentencing due to a defendant having cooperated in a matter seen as acceptable by a federal prosecutor.
Under the Federal Rules of Criminal Procedure, a Rule 35 motion is a similar request, however, one that looks backwards on an already-imposed sentence. This type of motion–also filed by the prosecutor in the case at issue–simply requests that a court shorten a defendant's sentence due to the assistance provided to the prosecution after the fact.
Per Manafort's September plea deal with Mueller, the defendant agreed to "cooperate fully and truthfully" with the Russia probe–thereby avoiding a second criminal trial in Washington, D.C. on charges of money laundering and failure to register as a foreign agent over his extensive political work in the Ukraine.
Additionally, Mueller pledged to drop all of those 10 outstanding–deadlocked–charges against Manafort pending in the Eastern District of Virginia. The plea agreement stipulated that this would only occur upon Manafort's "successful cooperation" with the special counsel's investigation.
Judge Ellis' order doesn't jeopardize the overall plea agreement but it does potentially throw a wrench into some of the timelines anticipated therein. In effect, this means that Mueller's prosecutors may be forced to show their work as to some details of Manafort's cooperation. If Manafort is currently cooperating and will cooperate after sentencing, then Mueller will be forced to submit court filings outlining how that's occurring.
The order requests that Mueller's prosecutors–as well as Manafort and his legal team–return back to Judge Ellis' Alexandria, Virginia courtroom for an additional hearing to sort out these issues. That hearing, scheduled for next Friday, will also set a date for Manafort's sentencing hearing.
[image via Alex Wong/Getty Images]
Follow Colin Kalmbacher on Twitter: @colinkalmbacher
Have a tip we should know? [email protected]