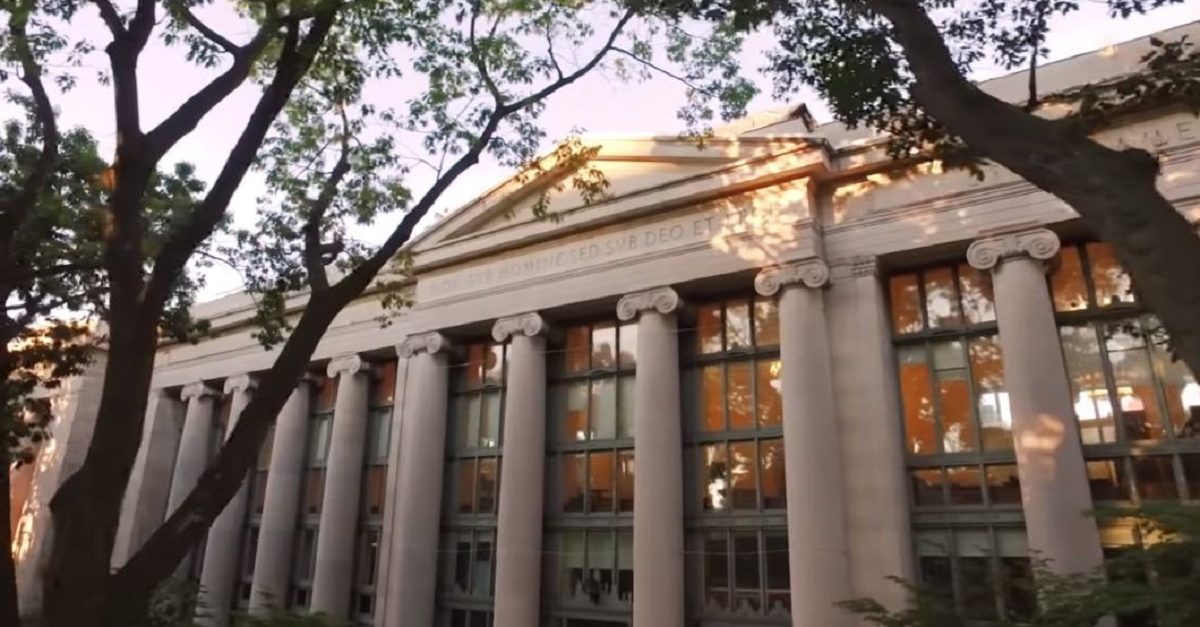 A group comprised of law students, faculty, and alumni are suing the law reviews at Harvard and New York University, claiming that their processes for selecting editors violates federal law. In complaints filed over the weekend, the group bearing the name Faculty, Alumni, and Students Opposed to Racial Preferences (FASORP) claims that by looking at students' gender and ethnic background instead of solely relying on grades or results of a writing competition, they are violating Title IX, which prohibits discrimination by institutions that receive federal funding.
Both law reviews, FASORP alleges, use a merit-based system to fill most of their editorial positions, but Harvard uses a "holistic" evaluation that includes applicants' identity and background. Similarly, they say that NYU has a "Diversity Committee" to decide who gets 12 of their law review's positions.
The separate lawsuits make several other allegations of discrimination. For starters, they say that students applying for spots on the law reviews suffer because those with top grades and writing performance lose out to those with lesser credentials. Additionally, they claim that minorities who would qualify under a solely merit-based system are undermined by a process that could make people doubt their abilities.
FASORP makes other arguments in the two lawsuits, at some points in the same language:
[T]he articles that FASORP members submit to the Law Review are judged by less capable students—and these are the students who will ultimately make the career-altering decision of whether a professor's article gets accepted for publication or rejected.
They also claim that professors who submit articles to the law reviews suffer discrimination because articles written by minorities and women are given preference by those making selection decisions. The articles that get selected, meanwhile, suffer because they are not subjected to the proper standard of editing that they would receive from editors selected based solely on academic merit, the lawsuits state.
Both lawsuits also claim that alumni of the schools are damaged because their vaunted institutions' reputations will suffer. The complaints both say that these alumni "suffer 'injury in fact' from the use of race and sex preferences that diminish the prestige of the law-review credential."
The lawsuits are against the schools and their law reviews, as well as Secretary of Education Betsy DeVos, for continuing to provide federal funding to the institutions despite the law reviews' practices.
Law&Crime reached out to Harvard Law School, but a spokesperson said their policy is not to comment on pending litigation. NYU Law School said in a statement to ABA Journal that they intend "to strongly defend the Law Review and its policies, and we have confidence in the outcome."
[Image via Harvard Law School screengrab]
Have a tip we should know? [email protected]