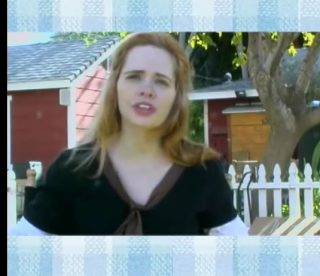 The New York Times published an interesting opinion piece by the husband of Adrienne Shelly, a woman killed by an undocumented immigrant in New York City.  Andy Ostroy believes that despite his wife's killer being in the U.S. illegally, he is not an "illegal immigrant"per se.  Up until a couple of years ago, every major media outlet was using the term 'illegal immigrant" including  The New York Times. In fact, even back in 2006 through 2008, when The Times reported on Shelly's murder, the newspaper used the term "illegal immigrant" to describe the suspect.  However, after intense backlash from the immigrant rights community, the term is not being used as widely. (Fox News still uses the term).
In The Times opinion piece, Ostroy wrote that over the years he has resisted attempts by right-wing conservatives to get him to become a poster boy for their cause.  You can see why his story would be compelling for the anti-immigrant crowd. Ostroy found Shelly murdered in an apartment in New York's West Village  in 2006.  Diego Pillco, a 19 year old Ecuadorian undocumented immigrant, eventually pleaded guilty to first degree manslaughter. In one version of what happened, Pillco told police that Shelly was upset by the noise of the construction and told Pillco to quiet down. That's when he says he threw a hammer at her. And, then according to police, he was afraid Shelly would call the police and that he would be deported so he followed her to her apartment. Pillco said that a physical fight ensued but he didn't mean to kill her, so he staged it to look like a suicide.
In the opinion piece, Ostroy emphasized that he does not put the blame on fact the Pillco is an undocumented immigrant for his wife's murder.
In the years since Adrienne's murder I've received several offers from prominent members of the conservative media, including Fox News' Bill O'Reilly and Megyn Kelly, to speak out on this issue and give legitimacy to right-wing anti-immigrant sentiment. Who better than a Democrat to attack an entire segment of our population, right?

But Adrienne was not murdered by an illegal immigrant, per se. She fell victim to a depraved killer who simply happened to be an undocumented immigrant. It is an obvious distinction, almost too obvious, but it's an important one to consider as the country goes further down the dangerous path of demonizing those not born here.
Ostroy went on to rail against Donald Trump for his immigration policies  including creating a "deportation task force."
"His reason for killing Adrienne, and the relatively lenient sentence he received, certainly feeds Mr. Trump's xenophobic, fear-mongering narrative. But beyond the rhetoric, there's no clear cause and effect," Ostroy wrote, "His rationale was no different from that of an American citizen who in the act of a crime kills his 'witness' to avoid prosecution and imprisonment."
[image via YouTube]
Have a tip we should know? [email protected]
Rachel Stockman - President / On Air Host