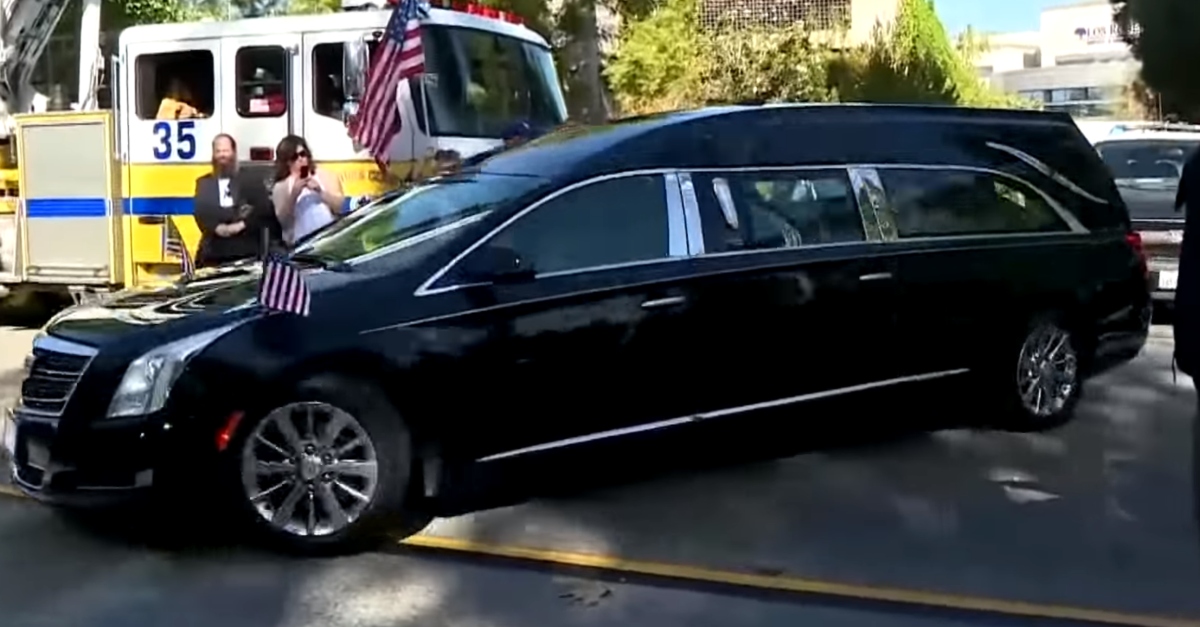 A sheriff's sergeant who died at November's mass shooting at the Borderline Bar and Grill in Thousand Oaks, California was actually killed by another law enforcement official, according to authorities in a press conference Friday.
Ron Helus, set to retire in 2019, was hit five times by accused mass shooter Ian David Long, but it was a sixth bullet from a California Highway Patrolman's rifle that took his life, Ventura County Sheriff Bill Ayub said in a CNN report. Dr. Christopher Young told reporters that this was the "most lethal wound," striking Helus in the chest and heart.
Borderline Mass Shooting: Five shots were potentially survivable but sixth shot fired from CHP rifle round was fatal shot (in chest) killed Ventura County Sheriff Sgt. Ron Helus per Ventura County Officials.

— Andrew Blankstein (@anblanx) December 7, 2018
Authorities attributed the friendly fire to the tense situation.
"We believe that Sgt. Helus was clearly not the intended target of the CHP officer which further illustrates the extreme situation both men faced," Ayub said, according to NBC Los Angeles. He described the scene as "chaotic" and "confusing."
The sheriff said that Long got into a "brief, but furious gun battle" with officers.
Sgt. Ron Helus. 29 year VCSO veteran. Set to retire next year. Died trying to save the lives of 100+ people. Died a hero. #ThousandOaks #Borderline pic.twitter.com/9fUBEwXFeN

— VCscanner (@VCscanner) November 8, 2018
13 people died at the scene, including Helus and Long. Victims were identified as Sean Alder, 48; Cody Coffman, 22; Blake Dingman, 21; Jake Dunham, 21; Alaina Housley, 18; Dan Manrique, 33; Justin Meek, 23; Mark Meza, 20; Kristina Morisette, 20; Telemachus Orfanos, 27; and Noel Sparks, 21.
Helus was scheduled to retire in 2019 after a 29-year career. He was on the phone with his wife before getting a call about the shooting, according to The Los Angeles Times.
"Hon, I got to go, I love you," he said. :I gotta go on a call."
[Screengrab of Helus' hearse via Global News]
Have a tip we should know? [email protected]