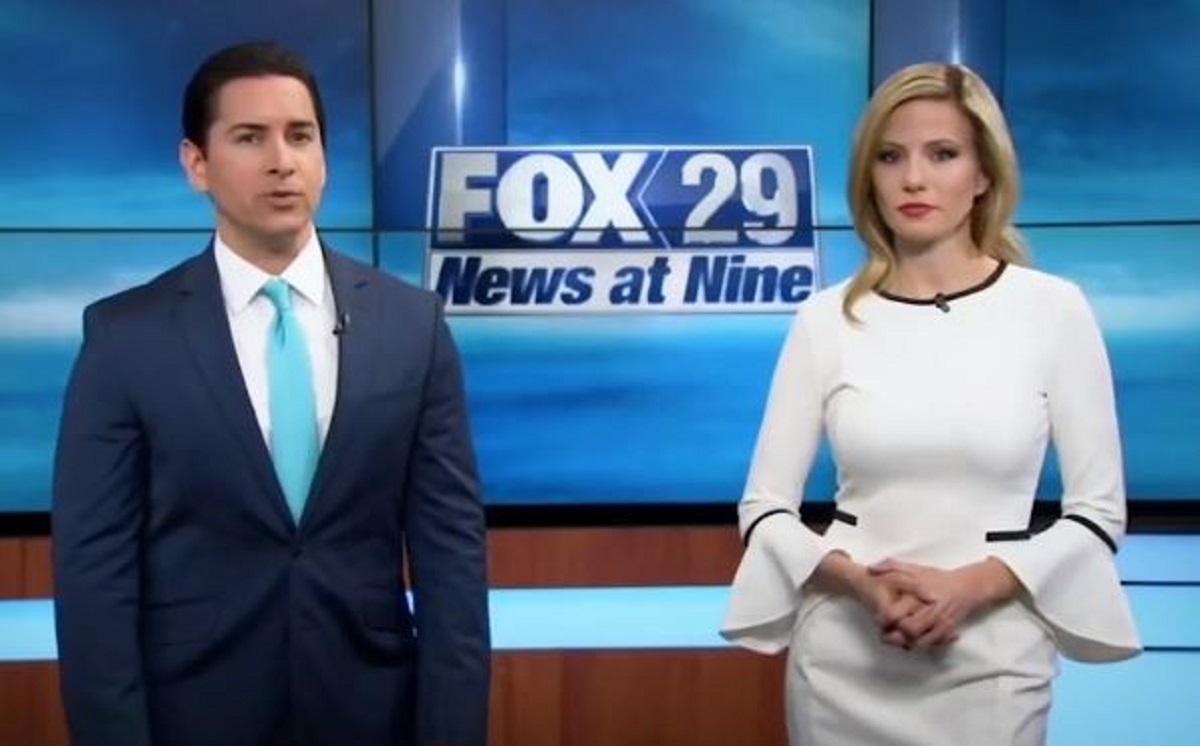 The Sinclair Broadcast Group is facing criticism for a message they are having their local news anchors deliver on the air in markets across the country. The message calls out supposed bias and false messages in news stories spread on social media and in various unnamed news outlets. The message, echoing President Donald Trump's cries of "fake news," has been criticized on cable news, and even some of Sinclair's anchors, who feel compelled to read it, possibly due to their contracts.
While it's not surprising that a private business like Sinclair can tell their employees to include the message in their script, one Sinclair journalist explained to the Los Angeles Times' Matt Pearce that anchors can't even quit in protest without taking a financial hit.
A Sinclair journalist, who has been trying to resist from inside the newsroom — but who doesn't have a union — explains why it's so hard for TV anchors to refuse the Sinclair's editorial edicts. They have contracts that penalize them if they quit. pic.twitter.com/pFGVglxAQU

— Matt Pearce (@mattdpearce) April 2, 2018
"Usually there's a provision in your contract saying that if you quit you owe something along the lines of your base pay times 40% and then times whatever percentage of your contract is left," the journalist told Pearce, saying that can run thousands of dollars. On top of that, contracts often include non-compete clauses preventing journalists from working in the same market, they journalist said.
The journalist said they are trying to resist the current developments, but cannot quit without paying the price. In some cases, they said, people have been able to negotiate less painful exits from contracts, "but I think that's really rare."
Several journalists have told CNN's Brian Stelter that they are against the video promos, but Stelter noted that so far no one has actively fought against it.
[Image via Fox29 screengrab]
Have a tip we should know? [email protected]