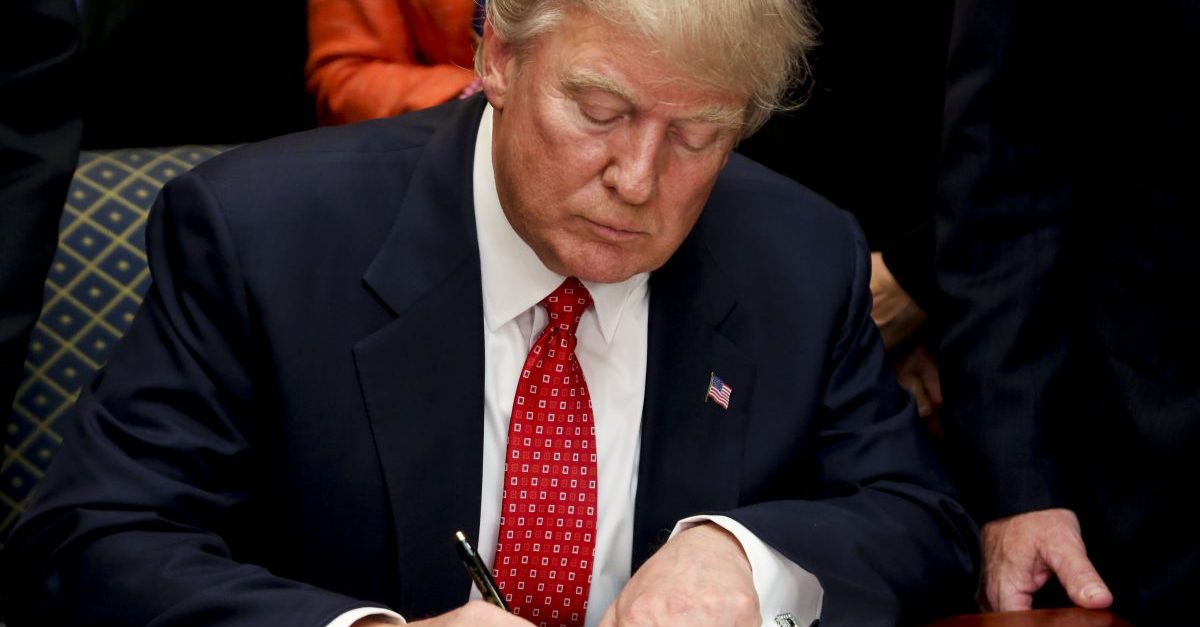 President Donald Trump, who has taken credit for coining the term "fake news," is apparently influencing the lawmaking of other nations, as Monday it was announced that a simple majority in the Malaysian parliament approved the Anti-Fake News 2018 bill.
While some in the United States have worried that Trump's ongoing campaign against certain media outlets and individuals would have a chilling effect on free speech, it seems this has had more of an influence abroad than domestically.
Reuters reported that the "fake news" punishment bill could result in a prison term of up to six years, and fines as high as 500,000 ringgit.
That's approximately $129,135.
What is considered "fake news," you ask? "[A]ny news, information, data and reports which are wholly or partly false, whether in the form of features, visuals or audio recordings or in any other form capable of suggesting words or ideas."
It's being done, according to Law Minister Azalina Othman Said, to "protect the public from the spread of fake news, while allowing freedom of speech as provided for under the [Malaysian] constitution."
Those creating and maliciously spreading "fake news" could be punished under this law, the New York Times reported.
[Image via Aude Guerrucci-Pool/Getty Images]
Have a tip we should know? [email protected]