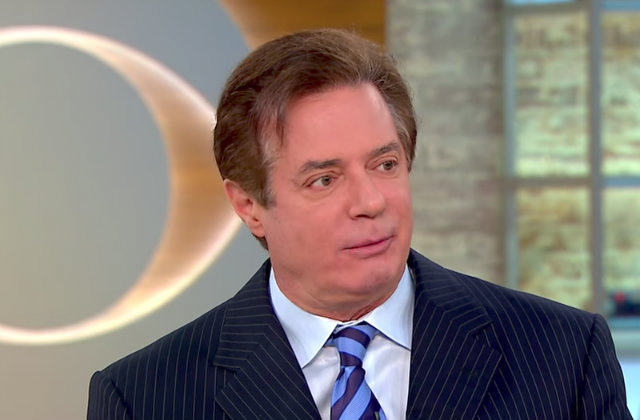 Former Trump campaign manager Paul Manafort is suing the U.S. Department of Justice, Deputy Attorney General Rod Rosenstein, and Special Counsel Robert Mueller, claiming that the DOJ acted outside the law by giving Mueller vast authority in his investigation. Here are the top takeaways from the lawsuit, obtained by Law&Crime.
1. Mueller has way too much power
The complaint claims that the independent counsel law gave those in situations similar to Mueller's (like Ken Starr in the Bill Clinton investigation) "almost unbridled prosecutorial authority," which is why it was not renewed when it expired in 1999. He argues that since that law was repealed, Rosenstein acted "in excess of that limited authority" when he put Mueller in place as Special Counsel overseeing the Russia investigation. Manafort claims that the Appointment Order that put Mueller in place was supposed to limit Mueller's authority to the Russia investigation, yet it ended up giving him authority over "any matters that arose or may arise directly from" the Russia probe. This addition of "any matters that arose or may arise" goes against special counsel laws, Manafort argues. He says that any additional power would have had to be granted by the Attorney General, not made part of the initial Appointment Order.
2. Even with that power, Mueller went too far
Manafort claims that "Even if that grant of authority were lawful, Mr. Mueller's investigation and the resulting indictment exceed it." He describes how the charges against him were based on alleged actions that include alleged behavior from more than a decade ago, and that the FBI was already aware of. Therefore, he argues, it didn't even arise out of the Russia investigation.
3. Manafort's indictment should be tossed
Naturally, Manafort would take issue with the amount of power Mueller had, because his own indictment had nothing to do with the Trump campaign. He claims that Mueller's actions were "arbitrary, capricious, and not in accordance with the law," and that the court should set aside "all actions taken against Mr. Manafort."
4. Mueller needs to go, ASAP
Not only does Manafort have a problem with his own indictment, he's against the entire Russia investigation. Citing sentiment about the old independent counsel law, Manafort says the Appointment Order that made Mueller Special Counse "ought to be shoved firmly back into the ice from which it was initially untombed." Because Mueller supposedly exceeded the already broad power he had when he investigated Manafort, the lawsuit says Mueller "should be enjoined from further investigating any alleged conduct by Mr. Manafort that is unrelated to and predates his involvement with the Trump campaign."
Manafort v DOJ Complaint by LawNewz on Scribd
Have a tip we should know? [email protected]