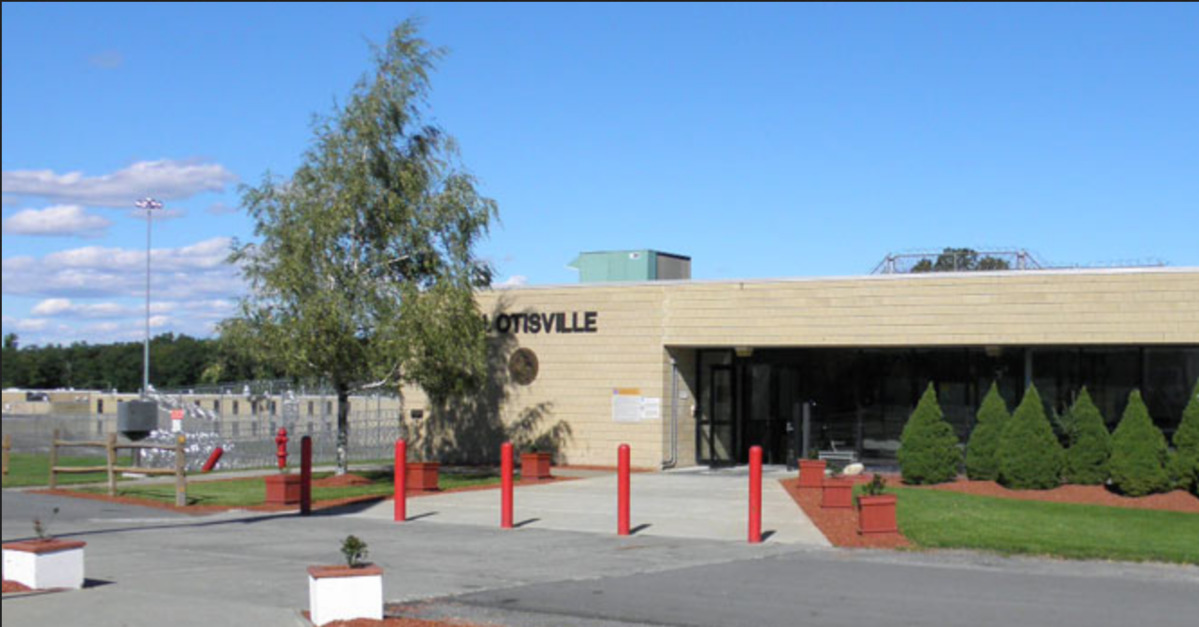 President Donald Trump's longtime attorney and fixer is heading to prison soon. Michael Cohen will have until March 6 to complete a voluntary surrender to authorities in line with Federal Bureau of Prisons (BOP) guidelines. So, where's he going?
That's still to be decided, but Cohen has put in a request, by way of his defense attorney, to serve his time at Federal Correctional Institution (FCI), Otisville. U.S. District Judge William Pauley signed off on that request and will recommend Cohen's sentence be served at Otisville as well.
Here's what Cohen can look forward to if his request is granted.
While several media reports have erroneously categorized the location as "minimum-security" in the past, the BOP itself notes that FCI Otisville is a "medium security federal correctional institution with an adjacent minimum security satellite camp and a detention center."
The New York Post described FCI Otisville as a "castle behind bars" in 2013, citing the opinion of former inmate John Altman. In comments to the Post, he said:
You could do about anything you wanted there. It's not just good. It's sweet. That's why you request to go there.
On the menu at the prison store are items such as "rib steak, gefilte fish, kugel, salmon, chorizo and smoked oysters," according to that report. And, on Memorial Day, inmates are apparently treated like regular Americans by way of "cookouts serving hamburgers, hot dogs, watermelon and potato salad," the Post notes.
Altman continued on to describe a federal lockup facility that's heads-and-tails above most others in terms of keeping inmates connected to their humanity.
"The food is right," he said. "The commissary is right. The officers don't bother you. There are a lot of courses you can take. You had weights inside and outside, free weights and machines. Food, activities, TV and movies, and visitations are the four things you judge a facility by. Things were good."
The Post's article goes on to describe a situation that sounds like the anachronistic "Club Fed" stereotype:
Altman, who has spent time in six prisons since his 1989 conviction for running an interstate prostitution ring, says convicts could stay up until 2 a.m. on Friday and Saturday nights watching HBO, Showtime and Cinemax.
An Institutional Investor article from 2018 made more or less the same pitch in a story that began with an anecdote about inmates playing handball on a court located amidst a field that wasn't surrounded by any sort of perimeter fence or barbed wire. Rather, the grounds were tucked away in a dense forest. Geese roamed about. There's also bocce ball, horseshoes and room enough to play soccer.
"For federal inmates, this is about as good as it gets," the 2018 article surmised.
But it's not really anything close to wine and roses while being incarcerated in a white collar-oriented FCI.
"There is no Club Fed — that's so much B.S.," said Michael Frantz, a former inmate who now runs a consulting firm that helps prospective inmates prepare for prison. "You're not out on a rock pile, slinging a hammer on stones, but it's just terribly boring. There's nothing to do. The first three months I was lost. I'd look at my watch and it was 9:00 in the morning. I'd look at it eight hours later and it was 9:05 in the morning."
Michael J. Daily, the editorial page editor of the Connecticut Post also took issue with Otisville's "country club" reputation. He visited a friend there once and described his experience thusly:
[W]hat I remember was a grim, gray, spirit-draining place — even for a visitor — the walls, the concertina wire and the guard towers of what the inmates call "The Big House" looming both literally and spiritually over "The Camp," the more relaxed version of prison for the non-violent types.
According to the BOP's Admissions and Orientation Handbook for sentenced inmates, FCI Otisville also has a law library and leisure library. Inmates are given roughly six hours per day of "leisure time" but are also forced into "work programs" for roughly the same amount of time during a typical day of 15-plus hours.
[image via BOP]
Follow Colin Kalmbacher on Twitter: @colinkalmbacher
Have a tip we should know? [email protected]