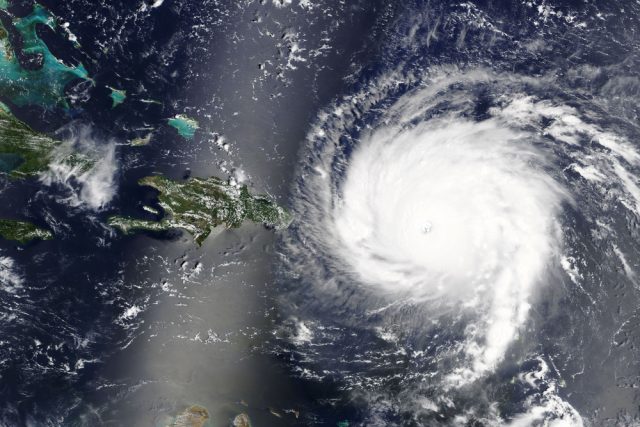 Hurricane Irma is on its way to the U.S., expected to hit Florida this weekend. All indications are that it could be the worst storm in decades, with Miami Beach Mayor Philip Levine calling it "a nuclear hurricane." Levine is urging citizens to get out while they still can, and Florida Governor Rick Scott has called a state of emergency, and is bringing in the National Guard to assist in counties that have mandatory evacuation orders. Georgia Governor Nathan Deal is also now calling for evacuations of certain areas, and South Carolina Governor Henry McMaster has called a state of emergency. It seems like every time there's a natural disaster like this, be it Hurricane Katrina or Super Storm Sandy, there are plenty of people who insist on staying at home, disobeying government orders to leave.
Here are a few reasons why that's a terrible idea.
You Might Get Arrested
Yup, if you stay home when you're neighborhood is under a mandatory evacuation order, you'll be breaking the law. While a Broward County official told LawNewz that they likely can't force people to leave, if state officials are trying to get people to evacuate and you're interfering in their efforts, you can be found guilty of obstruction. Florida criminal statute 843.02 says it's a misdemeanor to "resist, obstruct, or oppose" an officer. When the evacuation ends, you may still not be able to go home, because you'd have to go to jail.
Government offices will be closed
Gov. Scott ordered state offices to shut down as of Friday. So not only will private businesses be closed, assuming their operators are smart and get out of town, government offices will be closed as well. So anyone figuring that the lack of people will make it a good time to go to the DMV will be sorely mistaken.
You May Be On Your Own
While you can get in trouble if you get in the away of officials trying to evacuate the area, law enforcement officials in some parts of Florida don't even plan on sticking around. "If you stay, you think you're a tough guy, then you're on your own," Roman Gastesi, the Monroe County Administrator, said. "Don't expect us to come get you."
It Would Be Really, Really Stupid
Besides all the legal reasons for leaving, the most obvious—and most important—reason to get out is because it's just plain dangerous not to. Sure, it's a huge hassle to uproot yourself and your family for who knows how long, leaving your property behind, but staying put won't help anything. It will only put you and your loved ones at great risk.
[Image via Shutterstock]
Have a tip we should know? [email protected]