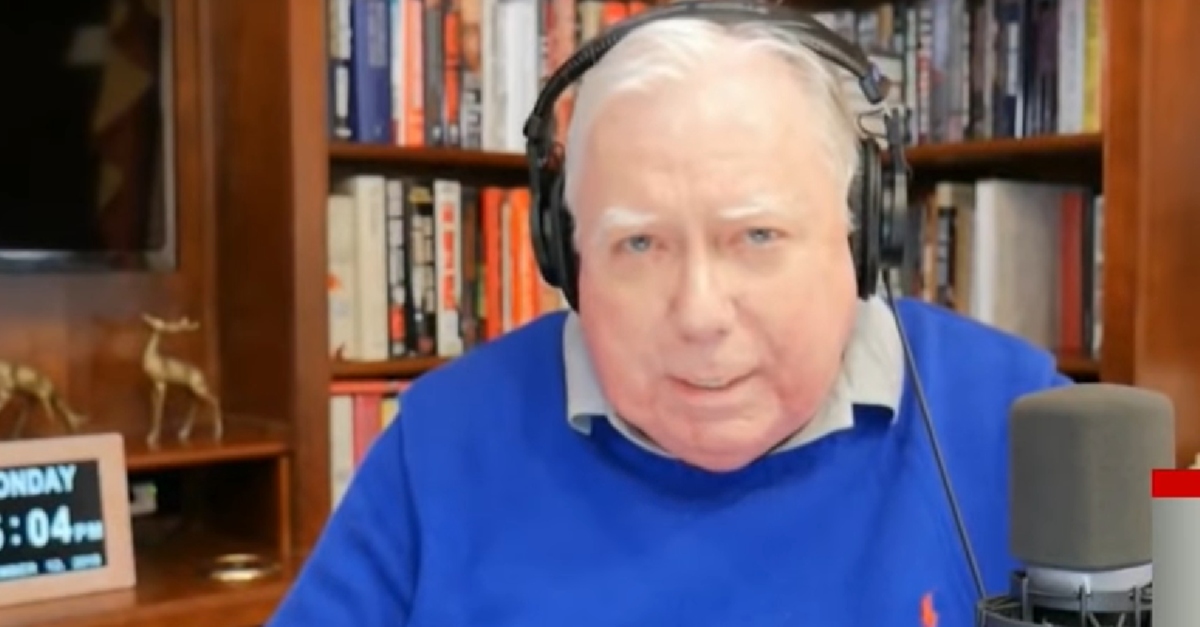 Jerome Corsi, a conspiracy theorist and friend of sometime Trump adviser Roger Stone, confirmed in a Washington Post report from Friday that he's in plea negotiations with special counsel Robert Mueller. He said that he declined to say anything more, but added that there may be new developments next week. This is one of those stories where we're waiting for the other shoe to drop. Corsi's lawyer, Mueller's spokesman, and an attorney for President Donald Trump all declined to comment in that story. It's unclear what Corsi might plead guilty to, though he previously said he expected to be indicted for allegedly lying to the investigators in the ongoing Russia probe.
That said, here are the people put in greater legal jeopardy if the agreement comes to be.
1. Roger Stone
Corsi is largely tied to this Russia probe because of his link to Stone. He was subpoenaed to appear before a grand jury in September. Sources told NBC news last month that Mueller's office obtained evidence suggesting that the birther might have known ahead of time that Clinton campaign chairman John Podesta's email were stolen and given to WikiLeaks. They said that investigators were looking into whether he gave this information to Stone.
Corsi looking to plead, likely cooperate. Bad news for Stone (and Trump "no collusion" crowd). I've signed up tough cooperators but Corsi is an outright conspiracy theorist. Meaning: Mueller likely wouldn't sign up Corsi as cooperator unless he had hard proof backing him up.

— Elie Honig (@eliehonig) November 23, 2018
Stone has previously denied being told in advance about WikiLeaks releases.
"It is clear from his recent videos and his recent interviews that my friend Dr. Corsi has been under a tremendous amount of pressure and it is beginning to affect him profoundly," he told The Associated Press in a statement on Friday. "He has stated publicly that he is being asked over and over to say things he simply does not believe occurred."
2. Trump and company
If nothing else, Corsi's hypothetical plea deal and cooperation could be used to more clearly establish if and what President Donald Trump and his aides knew about WikiLeaks releases.
Conspiracy theorist & Roger Stone ally, Jerome Corsi confirms @NBCNews he's in plea negotiations with Robert Mueller.
Corsi's cooperation could help Mueller determine whether Trump or his advisers were linked to WikiLeaks' release of hacked Dem emails in '16.

— Peter Alexander (@PeterAlexander) November 23, 2018
Rep. Ted Lieu (D-California, 33rd District), a vocal Trump critic, picked up on this possibility.
If Jerome Corsi pleas and agrees to cooperate, this could be a big deal. We are talking about straight up collusion by launching stolen DNC and Hillary emails by Russia to influence a presidential election. Who else in the @realDonaldTrump campaign knew about this? https://t.co/yDysBnTqnP

— Ted Lieu (@tedlieu) November 23, 2018
[Screengrab via Jerome Corsi and CNN]
Have a tip we should know? [email protected]