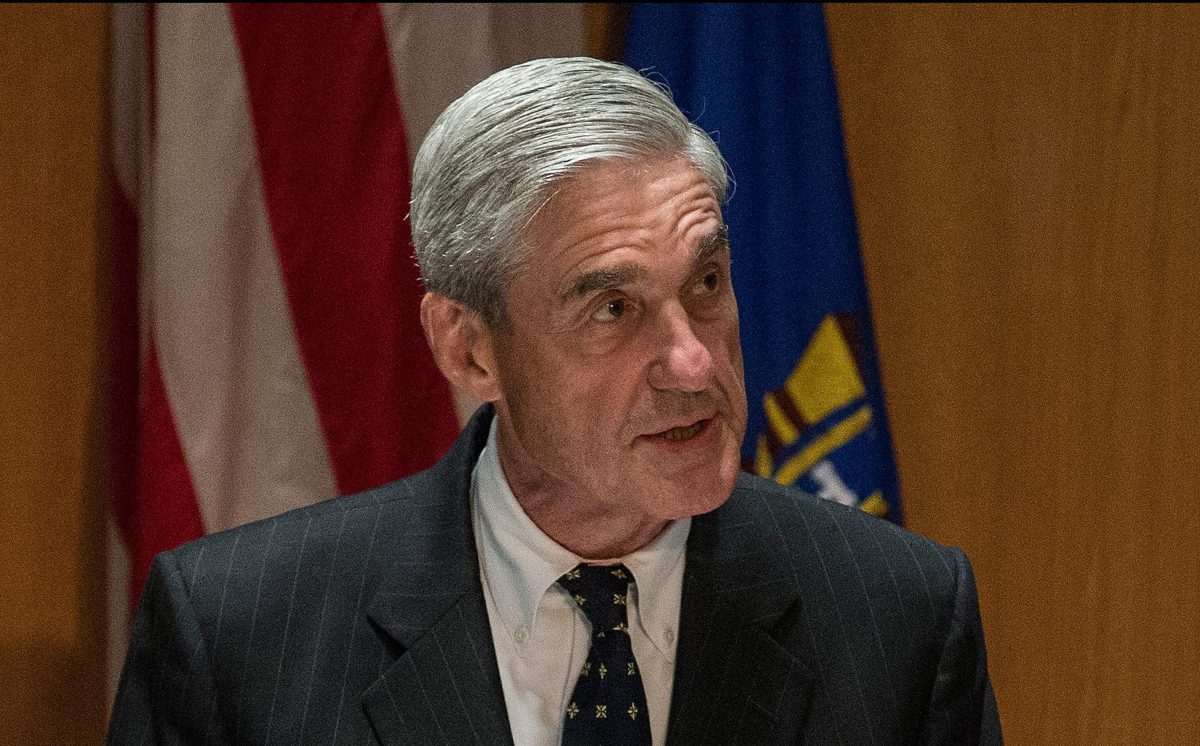 With the latest conviction resulting from Robert Mueller's investigation, that makes yet another person who has admitted to providing false statements to investigators with the Special Counsel's office. In case you're starting to lost track, here's a list of the liars who have confessed so far:
George Papadopoulos
President Donald Trump's former foreign policy adviser pleaded guilty in October 2017, admitting that in January 2017, he lied to the FBI about conversations he had with a professor who had ties to the Russian government and who discussed "dirt" on Hillary Clinton. A statement signed by Papadopoulos said he had repeated contacts with Russian nationals with the purpose of soliciting "dirt" on Hillary Clinton. Papadopoulos had lied about when he made contact with the professor, initially saying it was before he joined Trump's campaign, only to later admit that it was after he accepted the position as an adviser. He also lied when he described the professor as a "nothing" who didn't have significant connections, later admitting that the professor had substantial ties to the government of Russia.
Michael Flynn
Former National Security Adviser Flynn was convicted following a plea agreement in December 2017, when he admitted to lying federal investigators in January 2017. Flynn had originally told officials that when he spoke with the Russian ambassador in December 2016, he had not asked him to delay a vote on a U.N. Security Council Resolution,  or for Russia to temper their response to sanctions imposed on Russia by the Obama administration. Flynn eventually confessed that he had discussed those issues with the ambassador.
Alex Van Der Zwaan
An attorney who formerly worked for the law firm Skadden, Arps, Slate, Meagher & Flom LLP, Van Der Zwaan worked on team hired by the Ukrainian government to compile a report on the trial of Yulia Tymoshenko, a political opponent of Viktor Yanukovych. It was Yanukovych's party that Paul Manafort and Rick Gates allegedly worked for in 2012 while failing to report their activities to the U.S. government. Van Der Zwaan admitted earlier this month to lying about various communications he had, including the timing and nature of communication he had with Gates.
Rick Gates
Gates, former deputy chair of the Trump campaign, pleaded guilty on Friday to giving a false statement to Robert Mueller's office in early February. According to court documents, Gates told investigators that after a 2013 meeting between Manafort, a member of Congress, and a lobbyist, Manafort told Gates that they did not talk about Ukraine. In reality, Manafort never said that to Gates, and both Manafort and Gates had actually prepared a report about Ukraine-related discussions from the meeting that was meant for Ukrainian leadership. Gates also pleaded guilty to a conspiracy charge based on allegations that he and Manafort failed to register as foreign agents while working for Ukraine, and that both men laundered money that they made for their services.
The statute that covers giving false statements to federal officials, 18 U.S. Code § 1001, calls for a maximum punishment of five years in prison.
All four of these men pleaded guilty after reaching agreements with Mueller's office, which indicates that they may now all be cooperating with the investigation. What that means for the future of the investigation and members of Trump's campaign remains to be seen.
[Image via Andrew Burton/Getty Images]
Have a tip we should know? [email protected]