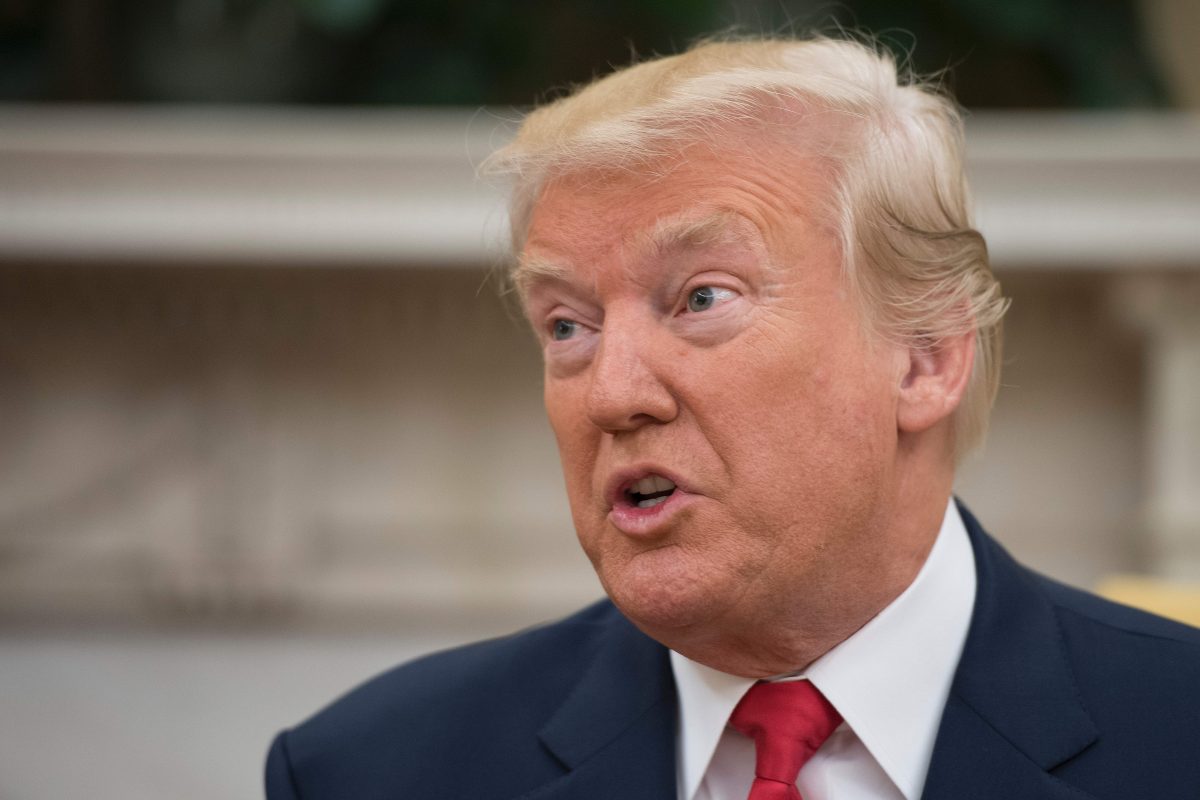 Just over a year in, we're finally seeing some good things resulting directly from the presidency of Donald Trump. No, it's not policy, and it's certainly not unity. It is action. After several years of admissions slumps at law schools, the American Bar Association announced that there has suddenly been a significant increase in the number of people planning to become lawyers.
More on the law school "Trump bump" here: https://t.co/vf0Ndoafqk https://t.co/9VHfR3eX9i

— American Bar Association (@ABAesq) February 20, 2018
Immediately following Trump's election, registrations for the LSAT began to soar. Last month, the Law School Admission Council (LSAC) announced that applications had already been up 10.6% from 2017-18. After decades of having offered the LSAT only four times a year, LSAC added two additional test dates for the 2018-19 academic year. It's not just coincidence, either. Kaplan Test Prep put out a press release yesterday containing findings from a recent survey. 32 percent of pre-law students said the results of the 2016 presidential election influenced their decision to attend law school.
Jeff Thomas, executive director of Kaplan's pre-law programs, talked about the so-called "Trump bump" in law school admissions: "It's significant. The (Trump) bump is real." And while test-prep companies aren't about to start sharing statistics about their students' political leanings, the writing is on the wall. Kaplan included the following student quotes in its press release:
"The country needs level headed leaders and through law school, I believe that I can become one of them."

"I work with refugees and new government policies have directly impacted and impeded my ability to do my job. I am interested in a law degree in order to have a new way to fight for human rights and defend those in need."

"I decided to go to law school BECAUSE of the 2016 election. Somebody has to hold these politicians accountable, and it's clearly not anyone in office right now.
Increased law school admission isn't a universally positive phenomenon, of course. More applicants means tougher admissions standards, and more law students means fiercer competition for available jobs. The numbers don't paint an entirely rosy picture of what the future may hold for the lawyers of tomorrow.
For some perspective, in 2016, 37,124 law school grads emerged from ABA-accredited law schools with their juris doctors; upon graduation, 73% had full-time legal jobs, up from 70 percent in 2015 – a statistic that sounds good until you factor in that the total number of graduates in 2016 was 7% less than there had been the prior year. The average law school grad walks out of the bar exam over $134,000 of debt, and earns around $66,000 when he or she joins the ranks of the employed. While the sentiment of rising admissions may be great, the reality is somewhat less so. Still, at a time when criticism of "lazy millennials" seems incessant and pervasive, proof that young people are actually taking more direct action than ever is welcome news.
The "Trump Bump" in law school admissions is anything but surprising, particularly set against the backdrop of daily court battles involving Trump's controversial policies and Supreme Court nominations announced like reality-show winners. The crossover between politics, government, law, and regular life is inescapable; tomorrow's legal professionals are sure to enter their profession knowing that it has potential to truly shape their everyday lives. Today's unwavering focus on law and government is emerging as a hallmark of the post-Trump era. Our young people are proving with each passing day that they are ready to take on our country's laws, now, not later. There were school shootings before the horrific massacre at Marjory Stoneman Douglas High School  — but never before have we seen students band together with such swift ferocity to demand change in the law, and to do it themselves. Becoming a lawyer is hardly the only way a young person may choose to take meaningful personal action, but this new trend in admissions is telling in its ability to be measured. Now, we must simply hope that more lawyers will mean more justice.
(Photo: JIM WATSON/AFP/Getty Images)
This is an opinion piece. The views expressed in this article are those of just the author.
Elura Nanos - CEO, Lawyer Up; Columnist & Host, Law & Crime