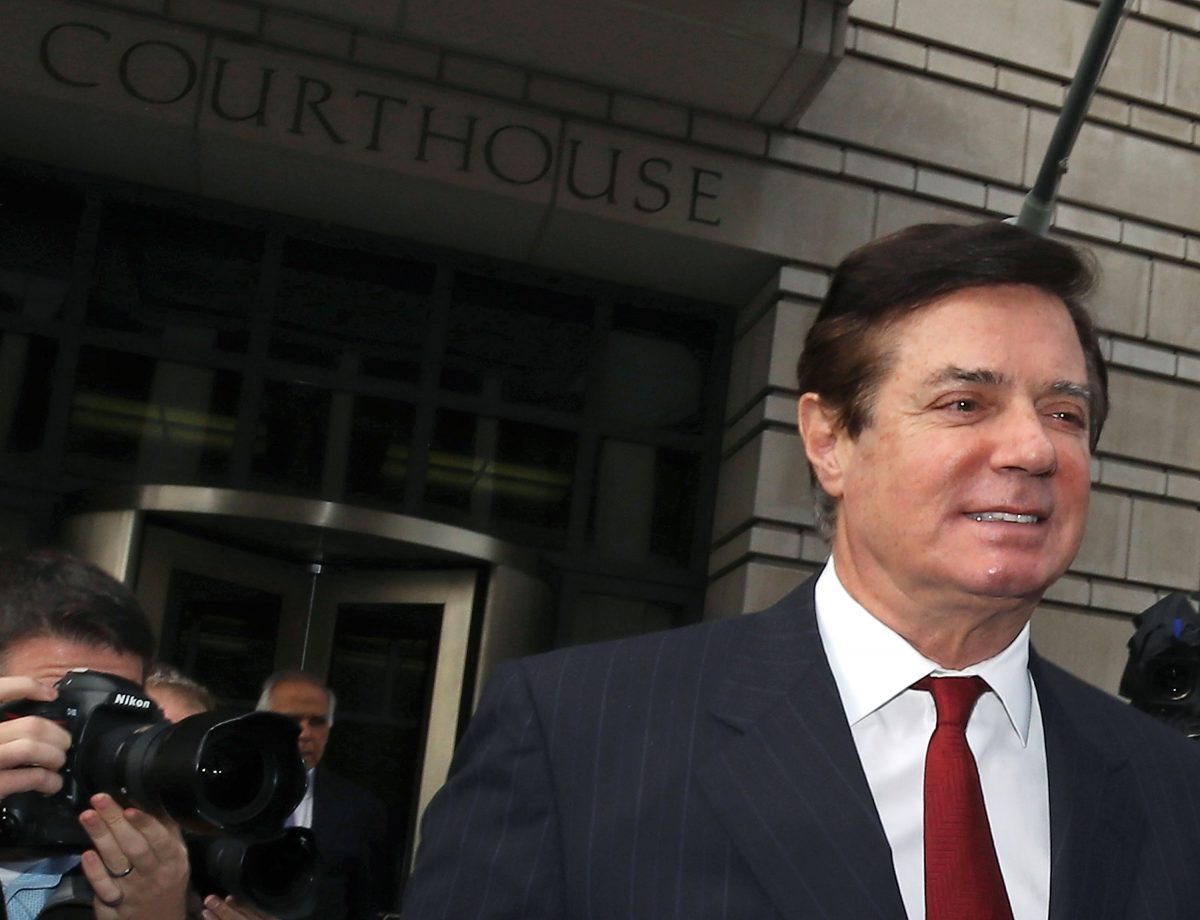 Special Counsel Robert Mueller filed a new indictment against former Trump campaign manager Paul Manafort and his associate Rick Gates in Virginia federal court on Thursday. This is the second indictment against these two in connection to work they did for the Ukrainian government. While the previous indictment accused them of — among other things — money laundering for trying to hide income they received for their work, the new superseding indictment alleges that they also lied about it to the IRS. Here are the key allegations in the new 32-count indictment.
Tax Fraud, and Lots of It
According to the indictment, Manafort and Gates "generated tens of millions of dollars in income" by working for Ukraine, but tried to hide it from the IRS by disguising it as loans from offshore companies and placing the funds in foreign accounts. They allegedly failed to report the income and submitted false filings to the IRS which said that they had no foreign accounts.Of the 32 counts in the indictment, 23 counts are related to these alleged fraudulent filings.
2. Bank Fraud
In addition to failing to report the income to the IRS, Manafort and Gates also allegedly used it to buy real estate, only to then use those properties as collateral to get loans from various financial institutions. They also allegedly put millions of dollars into foreign bank accounts and companies, yet telling their tax preparers and the U.S. government that they didn't have any foreign accounts.
On top of this, the indictment claims that when they ran out of Ukraine money, they lied to lenders to obtain millions of dollars in mortgages on American properties. They allegedly made false statements regarding income, debt, use of property, and false profit and loss statements.
3. A Worldwide Operation
Mueller alleges that Manafort and Gates "owned or controlled" 33 different entities that they used to further their scheme. Of these 13 of them were in Cyprus, two in the Grenadines, and one in the United Kingdom. The others were domestic, based in Florida, Virginia, Delaware, and New York. The indictment goes on to detail individual transactions that they allegedly conducted with these entities.
The previous indictment also accused Manafort and Gates of acting as unregistered agents of a foreign government. There had been speculation that Gates was going to plead guilty in that case. With the new charges, it remains to be seen whether this will increase pressure on him and Manafort to accept a deal, if one is on the table.
Manafort 2nd Indictment by LawNewz on Scribd
[Image via Mark Wilson/Getty Images]
Have a tip we should know? [email protected]