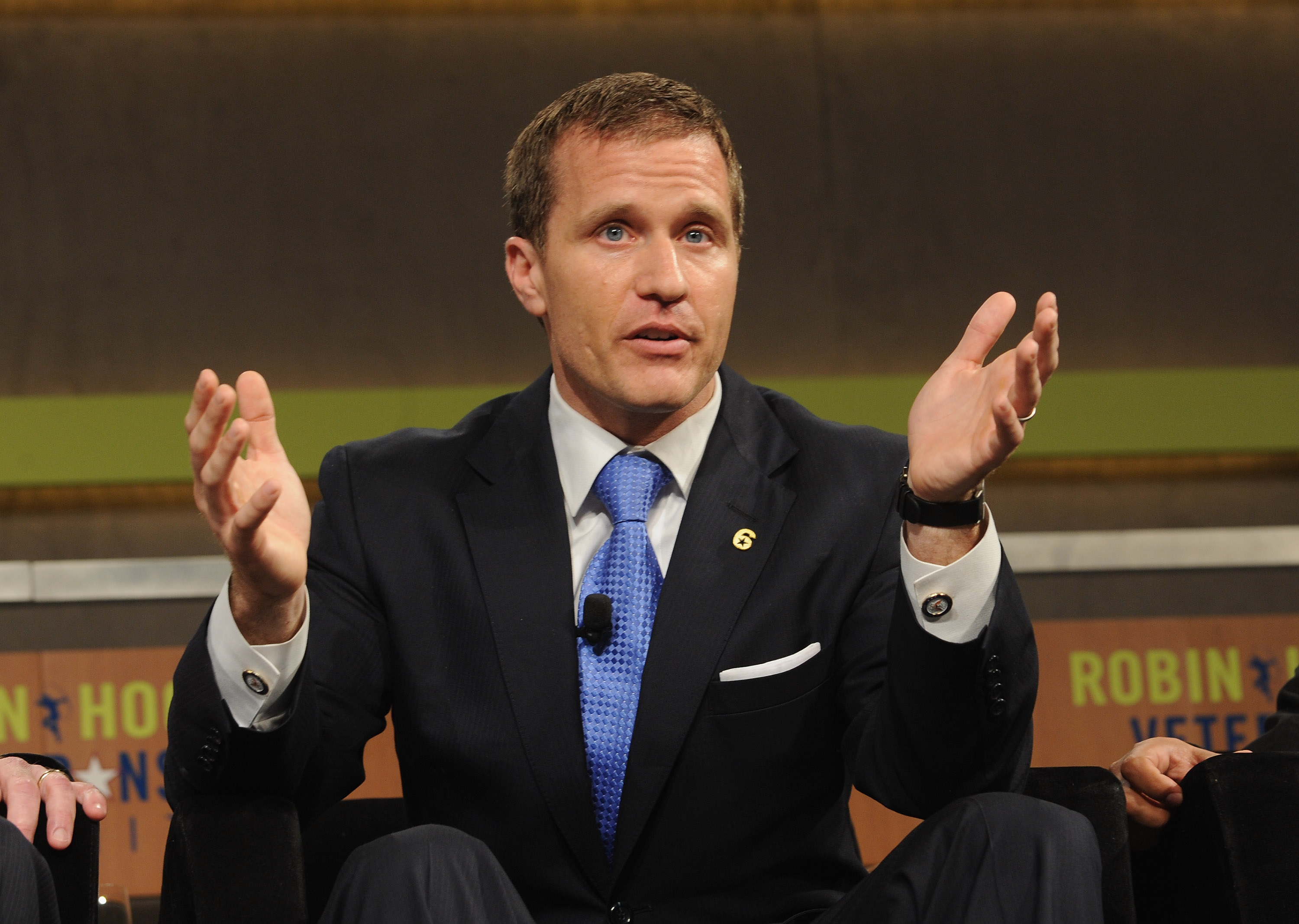 The governor of Missouri has been indicted for felony invasion of privacy.
Republican Eric Greitens was indicted by a St. Louis grand jury on those charges Thursday afternoon.
According to the Kansas City Star, those charges are related to Greitens' acknowledged 2015 affair and allegations related to that affair.
To wit, Greitens is alleged to have blackmailed his mistress by telling her that he would release a nude photograph of her if she ever went public about their affair. The photograph allegedly shows the woman blindfolded with her hands bound.
Those allegations were made public last month and St. Louis Circuit Attorney Kim Gardner launched an investigation into Greitens alleged misconduct.
In a statement announcing the indictment, Gardner said:
As I have stated before, it is essential for residents of the City of St. Louis and our state to have confidence in their leader. They must know that the Office of the Circuit Attorney will hold public officials accountable in the same manner as any other resident of our city. Both parties and the people of St. Louis deserve a thorough investigation of these allegations.
Greitens' alleged BDSM-infused extra-marital twist became public knowledge after his mistress' ex-husband gave a St. Louis TV station audio of the woman confessing to the affair and detailing Greitens' alleged blackmail threats.
The woman, for her part, has refused to publicly comment on the allegations.
The tawdry allegations have prompted multiple Missouri Republicans to call on Greitens to resign. So far, he has resisted such calls.
A felony invasion of privacy charge carries a maximum sentence of four years in prison.
[image via Craig Barritt/Getty Images for The Robin Hood Foundation]
Follow Colin Kalmbacher on Twitter: @colinkalmbacher
Have a tip we should know? [email protected]