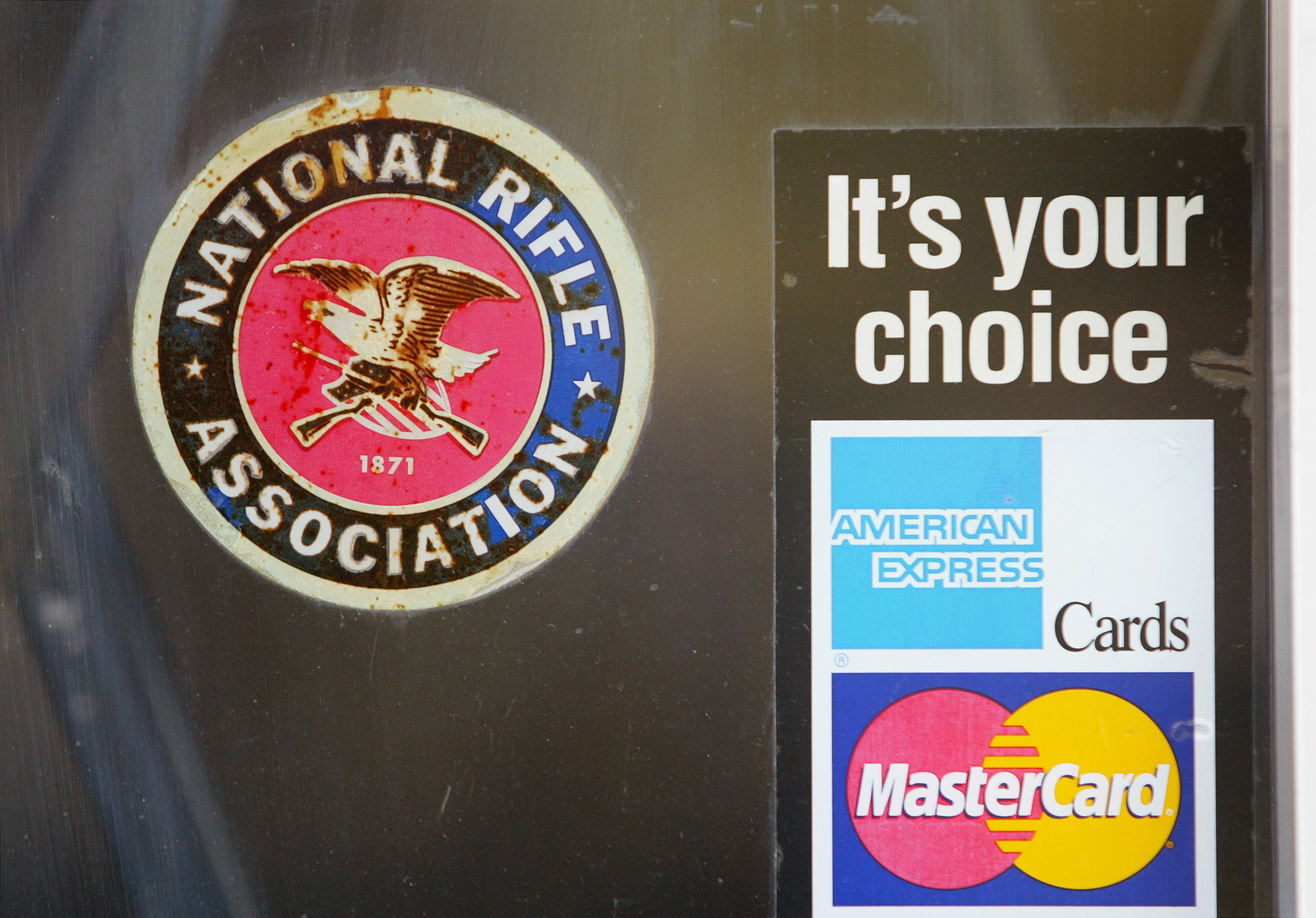 The First National Bank of Omaha will end its long-running partnership with the National Rifle Association ("NRA") after receiving sustained negative feedback about the program.
In a Thursday announcement, the bank said it "will not renew its contract" with the right-wing, pro-Second Amendment organization following two days of immense public pressure.
The abruptly-cancelled partnership between First National and the NRA lasted over a decade. For years, the bank offered specially-branded Visa cards to NRA members which allowed gun enthusiasts to support the controversial group.
First National was reportedly one of at least 22 companies offering such incentives to NRA members. Since reporting on those connections, the NRA-affiliated corporations have become the subject of a harsh consumer-backed campaign to severe such relationships.
Of course, the market pressure being applied to those 22 companies comes in the aftermath of the Valentine's Day massacre at Marjory Stoneman Douglas High School in Parkland, Florida which left 17 dead and 14 injured. Law&Crime previously reported that the suspected mass shooter, one Nikolas Cruz, was the shared recipient of $10,000 worth of the NRA's largesse in 2016–by way of a program aimed to inculcate gun culture within American children and teens through JROTC marksmanship programs across the country.
First National has mostly kept mum about the change–ignoring repeated media requests to comment upon their prior relationship with the NRA or decision to cancel the affiliate program.
Over Twitter, however, First National confirmed to multiple customers that the NRA card and partnership is now a relic of a bygone era.
[image via Tim Boyle/Getty Images]
Follow Colin Kalmbacher on Twitter: @colinkalmbacher
Have a tip we should know? [email protected]