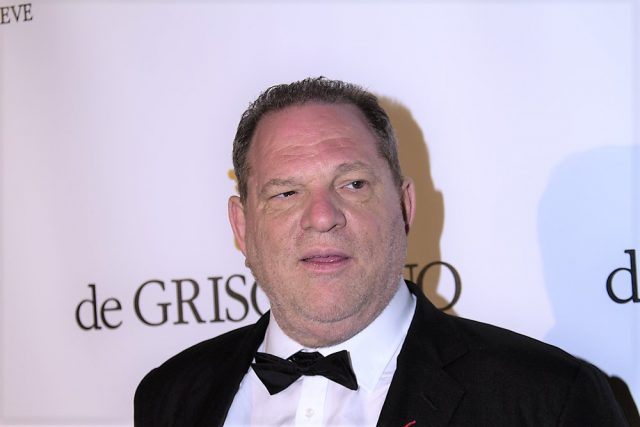 The attorney for an Italian actress and model who went to the LAPD with allegations that Harvey Weinstein raped her held a press conference Friday afternoon in Los Angeles. The woman told detectives on Thursday that the movie producer assaulted her in a hotel room in 2013. This comes amid a wave of allegations against Weinstein that have resulted in his departure from The Weinstein Company, which he founded with his brother Bob Weinstein.
"My client is grateful to all the courageous women who have already come forward to finally expose Weinstein," her lawyer, David Ring, said in a statement before the presser.
Celebrities including Rose McGowan, Gwyneth Paltrow, Angelina Jolie, and Lupita Nyong'o have recently gone on record alleging that Weinstein sexually harassed or abused them.
"These women may not have realized it, but they gave my client the support and encouragement to hold Weinstein accountable for this horrible act," Ring said. At the press conference, he emphasized the significance of these other accounts, saying that there is "strength in numbers."
The woman herself did not appear at the press conference, and Ring would not go into the details of what his client told police. He did give a summary of the events that led to the alleged incident.
The actress was in the United States for an event at the time, Ring said, but was not interested in acting in the U.S., as she had a career in Italy. She met Weinstein at the event, but didn't know much about him at the time. At some point later on, Weinstein found her at her hotel, Ring said.
"He basically bullied his way up into her room," Ring told reporters, likening it to the allegations made against Weinstein by Ambra Battilana Guiterrez.
"Her greatest regret is opening that door."
Ring pointed out that the statute of limitations for rape cases in California is 10 years, so the alleged incident does fall within that time.
Have a tip we should know? [email protected]