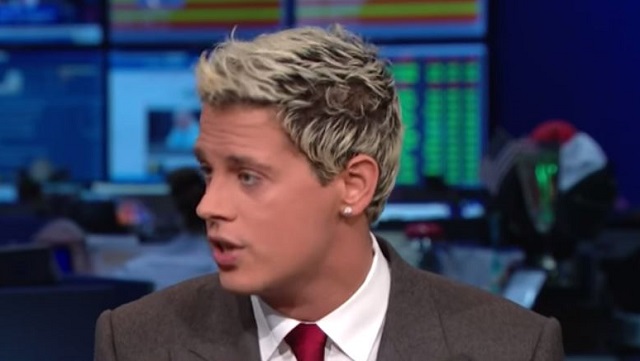 An attorney with the American Civil Liberties Union posted a scathing personal statement revealing his belief that not everyone deserves to have their First Amendment rights defended by his organization. Chase Strangio posted his feelings on Twitter Wednesday, saying that while sometimes he agrees with the ACLU's decisions to occasionally take up the causes of "representing despicable people in the service of protecting the valuable First Amendment principles," when it comes to conservative provocateur Milo Yiannopoulos, he's not on board.
Here is my personal statement on today's ACLU lawsuit defending that horrible person. I speak only for myself. pic.twitter.com/4KzsoqnmUn

— Chase Strangio (@chasestrangio) August 9, 2017
The statement came the same day that the typically liberal ACLU announced they were suing the Washington Metropolitan Area Transit Authority for blocking the placement of ads they didn't like. The complaint is on behalf of Milo's company Milo Worldwide LLC, as well as PETA, healthcare network Carafem, and the ACLU itself, all of whom had ads barred my the WMATA. The ACLU makes no bones about what Milo is all about, saying on their website, "He brands feminism a cancer, he believes that transgender individuals have psychological problems, and he has compared Black Lives Matter activists to the KKK." Still, they say the ads themselves were only for Milo's book, and weren't offensive in their own right. "Unlike Mr. Yiannopoulos' stock-in-trade, the ads themselves were innocuous," they said. WMATA ran the ads, at first, but pulled them after people complained, the ACLU said.
Whether the individual ads were offensive or not, Strangio says the fact that they promote Milo is enough that the ACLU should not be getting involved. "I don't believe in protecting principle for the sake of principle in all cases," he said.
Making it clear that his words only represent his views and not those of the ACLU, Strangio went on to say, "Not only do I not condone Milo's actions, I find him to be a reprehensible person whose contributions to this particular historical moment, in this particular social and historical context, exacerbate the many harms that transgender people, people of color, Muslim people, immigrants and others regularly experience." In conclusion, Strangio says, "He is vile. And I am sorry for any platform and validation that he receives."
The ACLU said in their announcement of the case, "So, to anyone who'd be outraged to see Mr. Yiannopoulos' advertisement — please recognize that if he comes down, so do we all."
Have a tip we should know? [email protected]