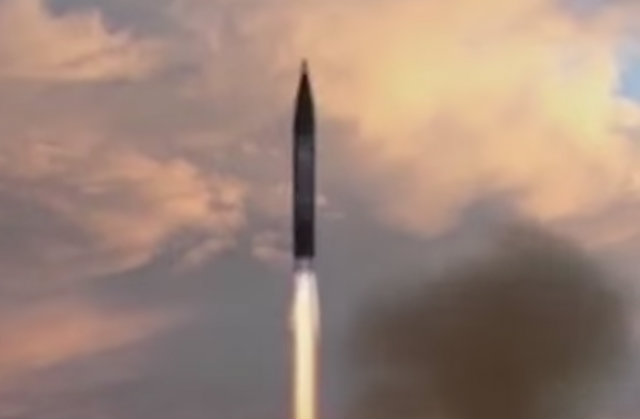 An official with the Federal Communications Commission said Thursday that the employee who sent a missile alert in Hawaii isn't cooperating with the investigation into the apparent error.
"We are disappointed, however, that one key employee, the person who transmitted the false alert, is refusing to cooperate with our investigation," FCC Public Safety and Homeland Security Bureau Chief Lisa Fowlkes told the Senate Commerce Committee. "We hope that person will reconsider."
She said the person would not speak with investigators.
An FCC spokesperson told Law&Crime that the investigation is ongoing, and they do not have further comment about this.
The commission launched its probe this month after the Hawaii Emergency Management Agency sent an alert about a ballistic missile.
"Seek immediate shelter," it said in capital letters. "This is not a drill."
No, not a drill. A mistake. HI-EMA spokesman Richard Rapoza told The Washington Post in a Jan. 14 report that an employee accidentally broadcast the missile warning during a routine, internal test of the alert system. The incident proved pretty embarrassing to state officials after it caused statewide panic, and took them about 38 minutes to cancel the warning.
When Law&Crime followed up on Thursday, Rapoza said agency leaders have cooperated with the investigation.
"We have also encouraged all of our employees to cooperate with all ongoing investigations, including the FCC review," he wrote in an emailed statement. "In the end, whether any individual chooses to cooperate with an investigation is a personal choice."
HI-EMA suspended its ballistic missile alert system for now. They're also changing procedures to make sure the mistake doesn't happen again. Two people are now required to send an alert, Rapoza told Law&Crime: one to select the warning from the computer menu, and the other to verify that the right choice was made. They also added a "False Alarm" notification to the system, so they can immediately tell the public there's no missile.
[Screengrab via Fox News]
Have a tip we should know? [email protected]