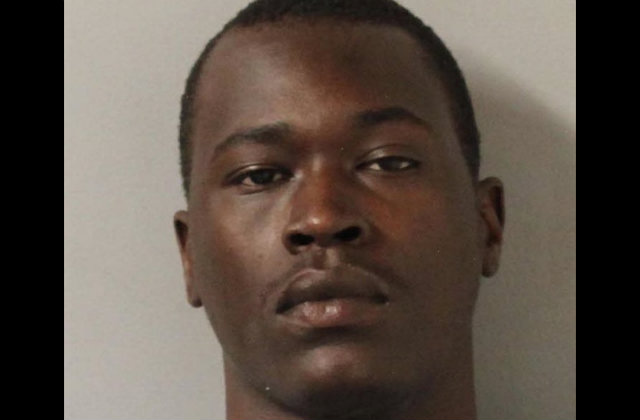 NASHVILLE, Tenn. (AP) — A man charged in a mass shooting at a Tennessee church expressed suicidal thoughts in June and had a volatile relationship with a woman that twice involved law enforcement intervention this year, according to police records.
Emanuel Kidega Samson, 25, is charged with the fatal shooting of one woman and is expected to face several more charges following the rampage that left six others wounded on Sunday.
According to an affidavit filed with the court, Samson told Nashville police following his arrest that he arrived at the church armed and fired upon the building. Court documents do not indicate whether Samson has an attorney in advance of his first court hearing Wednesday.
Police records in Murfreesboro, about 20 miles (32 kilometers) southeast of the church, show that Samson's father reported that his son had texted him on June 27 to say "Your phone is off, I have a gun to my head, have a nice f—— life."
Officers in January responded to two domestic disturbances between Emanuel Samson and a woman who accused him of cheating on her. Samson cut his hand when he punched a small TV on her desk, according to statements to police.
In March, police were dispatched to Samson's home. Samson told police the woman was trying to enter his house despite his attempts to break off contact. He told officers he was afraid of her because she had struck him in the past.
No charges were filed in either incident.
Toward the end of services at the Burnette Chapel Church of Christ on Sunday, member Minerva Rosa said members were talking about the success of their yard sale the previous day when they heard gunshots outside the building. The church pastor, David Spann, 60, then shouted for everyone to run, according to a witness.
The gunman entered the church from the back after fatally shooting a woman outside, police said. He then walked through the church silently, shooting six more people before an usher subdued him, police said. Police later recovered another pistol and a shotgun from the suspect's vehicle.
Rosa said the reading that day had been from Luke, Chapter 8, and she recalled the part about a woman who touched Jesus and was cured of bleeding.
By the end of the shooting, she was on her knees, her dress stained with blood, putting pressure on the gunshot wound in Pastor Spann's chest. She and others got on their phones to call 911.
Another church member, a 22-year-old usher named Robert Engle, tackled the gunman and suffered injuries when he was pistol whipped. In the struggle, the shooter shot himself, although it wasn't clear if it was on purpose or an accident. Engle retrieved his own gun from his car and held the man until police arrived, police said.
"He's amazing," Rosa told reporters about Engle. "Without him I think it could be worse. He was the hero today."
Authorities said Samson came to the United States from Sudan as a child in 1996 and is a legal U.S. resident.
No motive has been immediately determined. Church members told investigators that Samson had attended services a year or two ago, said Don Aaron, a spokesman for the Metro Nashville Police Department.
Melanie Smith, 39, of Smyrna, Tennessee, was killed when the shooter opened fire in the parking lot. Spann's wife, Peggy, 65, was also shot as well as William and Marlene Jenkins, 83 and 84 respectively, Linda Bush, 68, and Katherine Dickerson, 64. Police said none of the surviving victims suffered life-threatening injuries.
Forty-two people were at the church at the time of the shooting, Aaron said.
[Mugshot via Metro Nashville Police Department]
Have a tip we should know? [email protected]