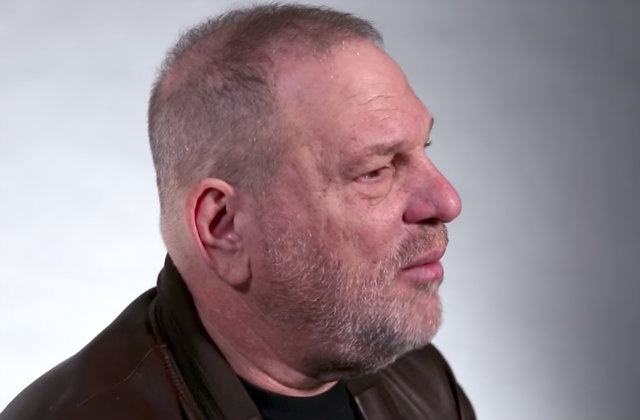 Disgraced movie producer Harvey Weinstein sued the Weinstein Co. for his emails and personnel files. He indicated in this lawsuit that he might sue them again. Here's the important excerpt from his complaint:
Further, certain press reports have mentioned information that Mr. Weinstein believes could have come only from his personnel file. By obtaining his personnel file, Mr. Weinstein can confirm that the information being reported in the press could have come only from his personnel file, and then pursue potential claims against the Company and its Representatives or officers for mismanagement by leaking confidential Company information.
That's right. He's suing them so he can possibly sue them again later. The complaint did not specify the alleged leaks.
The Weinstein Co. board's remain members, including Weinstein's own brother, forced him out on Oct. 8 amid mounting sexual harassment and assault allegations. A bombshell report from The New York Times said that he settled sexual harassment claims with eight actresses and staffers. The article relied in part on a memo that one of the women, assistant Lauren O'Connor, wrote to the Weinstein Co.'s board of directors. Here's how the Times described their sourcing:
An investigation by The New York Times found previously undisclosed allegations against Mr. Weinstein stretching over nearly three decades, documented through interviews with current and former employees and film industry workers, as well as legal records, emails and internal documents from the businesses he has run, Miramax and the Weinstein Company.
The New Yorker published another report shortly after, saying that several women claimed he sexually assaulted them. All told, dozens of women, including top Hollywood actresses like Gwyneth Paltrow, openly claim that he harassed them or worse. At the time, Weinstein threatened a defamation lawsuit over the NYT report (an attorney hired for that complaint, Charles Harder, has since resigned). A Weinstein spokeswoman denied assault claims on his behalf.
"Any allegations of non-consensual sex are unequivocally denied by Mr. Weinstein," Sallie Hofmeister told Law Newz in an emailed statement on Tuesday.
[Screengrab via CNN]
Have a tip we should know? [email protected]