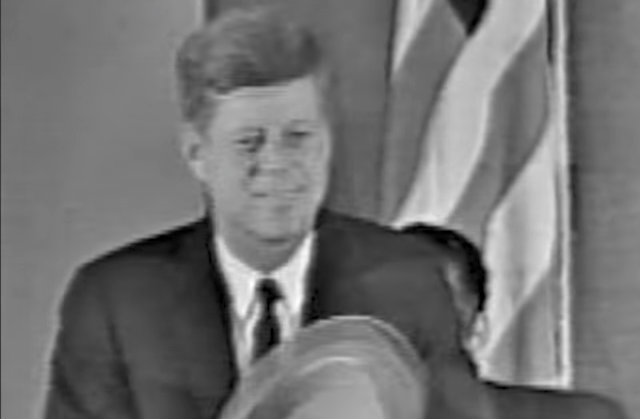 After a 25-year wait, the federal government finally released on Thursday previously classified documents connected to the assassination of President John F. Kennedy. Click here to see these at the National Archives website. President Donald Trump delayed some on Tuesday to be redacted for unspecified national security purposes.
"I am ordering today that the veil finally be lifted," he wrote in a memo obtained by NBC News. "At the same time, executive departments and agencies have proposed to me that certain information should continue to be redacted because of national security, law enforcement, and foreign affairs concerns. I have no choice — today — but to accept those redactions rather than allow potentially irreversible harm to our Nation's security."
Kennedy was assassinated Nov. 22, 1963 in Dallas, Texas. Authorities quickly accused former U.S. Marine Lee Harvey Oswald of being the gunman. A committee led by Supreme Court Justice Earl Warren concluded that he acted alone, but Oswald murky motives and sudden death fueled rampant speculation. Everyone from the CIA, mafia, Fidel Castro (then Prime Minister of Cuba), and Vice President Lyndon B. Johnson have been accused of plotting Kennedy's death. Conspiracy mongering in the mainstream peaked in 1991 with the release of Oliver Stone's JFK. It suggested government forces were behind the killing.
In response, then-President George H.W. Bush signed a law on Oct. 26, 1992. This statute mandated that all records connected to the assassination be released within 25 years, by Oct. 26, 2017. Of course, that not going to happen as expected. Click here to see analysis of The President John F. Kennedy Assassination Records Collection Act.
[Screengrab via Smithsonian Channel]
Have a tip we should know? [email protected]