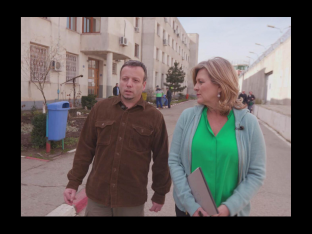 NBC News announced on Wednesday that the network scored the first ever television network interview with the Romanian hacker "Guccifer" to be conducted by Cynthia McFadden as part of upcoming special series called "On Assignment."
"Guccifer" says he discovered Clinton's private email account after hacking into the e-mail of close Clinton confidante Sidney Blumenthal.  While Clinton has always maintained that her server was not breached, "Guccifer" laughed at the claim, telling McFadden the hacked it.
Here is a transcript of the upcoming interview from the NBC NEWS "ON ASSIGNMENT"
CYNTHIA McFADDEN:

When Hillary Clinton says that her server is absolutely safe – you're laughing.

MARCEL LEHEL LAZAR (GUCCIFER):

That's a lie.

McFADDEN:

That's a lie?

GUCCIFER:

Yes.

McFADDEN:

It's not safe.

GUCCIFER:

It's not safe at all.
Lazar was brought to the United States, just as reports indicate that the FBI investigation into Clinton's email server is wrapping up Lazar is charged with wire fraud, cyberstalking, identify theft, unauthorized access to computers and obstruction of justice.
Previews of McFadden's "On Assignment" story will air tomorrow on "NBC Nightly News with Lester Holt," according to NBC NEWS.  The "Guccifer" episode premieres Sunday, May 8 at 7 p.m. ET/6 p.m. CT.
[image with permission from NBC News]
Have a tip we should know? [email protected]