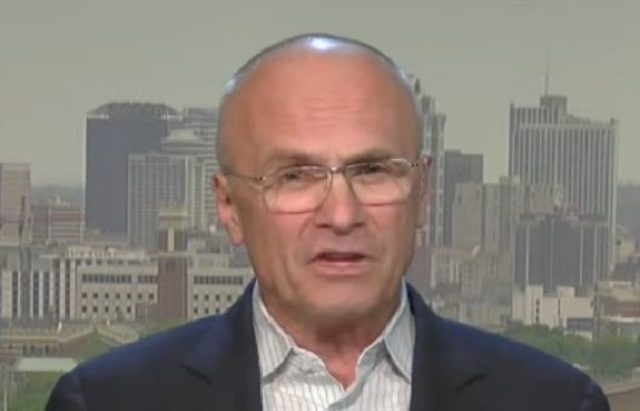 Watchdog organization Campaign for Accountability filed a request with the Circuit Court in St. Louis, Missouri to unseal records related to Andrew Puzder's divorce proceeding. Puzder is President Donald Trump's nominee to head the Department of Labor, and his confirmation hearing is scheduled for Thursday. The Campaign for Accountability's request says that because of Puzder's upcoming hearing, details regarding his marriage divorce "are of high interest and concern to the members of the Senate Health, Education, Labor and Pensions Committee," who will conduct the hearing.
According to The Washington Post, the organization has already received some of the records, which include allegations from Puzder's ex-wife, Lisa Fierstein, that he assaulted her. Still, they are looking for additional records that might give more insight into Puzder's past marriage and how he treated Fierstein. Earlier this week, Senators acknowledged that they viewed video from an episode of "The Oprah Winfrey Show" in 1990, where Fierstein anonymously described the abuse she faced. On the show, Fierstein used a false name and a disguise to protect her identity. She has since retracted the allegations, which Puzder has always denied.
George Thompson, spokesman for Puzder, called the request for unsealing the records a "publicity stunt in order to smear Andy Puzder at the expense of Lisa and their family." Thompson noted that Fierstein herself said she was against revealing the records, stating, "I am disgusted, hurt, angry and vehemently opposed to this unfair invasion of my personal life." While Puzder is a public figure who is seeking a high government office, Fierstein says she is not, and shouldn't have to go through this.
[Image via Fox Business screengrab]
Have a tip we should know? [email protected]