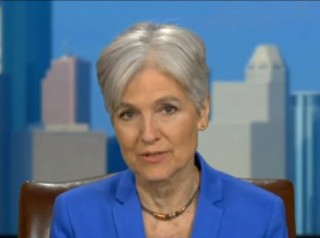 Not long after withdrawing their case in Pennsylvania state court seeking a recount of votes in the Presidential election, Green Party supporters are looking elsewhere to get what they want. Late Saturday night, the recount campaign said that they now plan to push for an emergency federal court order.
Jonathan Abady, an attorney for the recount campaign, said that "the Stein campaign will continue to fight for a statewide recount in Pennsylvania," according to Fox News, and that the Pennsylvania state court could not appropriately handle the issue.
The recount campaign intends to file for the emergency order on Monday. Green Party candidate Jill Stein has said that recounts in several states were necessary to verify election results amid concerns of hacking, but so far there has been no reported evidence of cyber attacks.
Stein herself tweeted late Saturday night that she plans to "escalate" her recount efforts.
On Monday, I will escalate #Recount2016 in PA and file to demand a statewide recount on constitutional grounds. The people deserve answers.

— Dr. Jill Stein (@DrJillStein) December 4, 2016
A recount in Wisconsin is currently underway, and one in Michigan may be forthcoming.
The federal deadline for recounts is December 13. States must certify their electors by then, because the Electoral College will meet on December 19 to officially elect the next President.
[Screengrab via Fox News]
Have a tip we should know? [email protected]