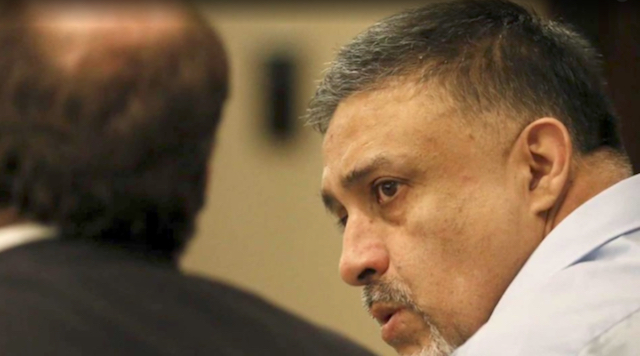 A man in Texas has been sentenced to 60 years in federal prison after the drug-induced death of his grandson nearly four years ago.
Joel Soto, 55, a native of San Antonio, was originally arrested in 2013 on suspicion of injury to a child after his truck exploded with two-year-old Jeremy Soto still inside.
Investigators later determined the elder Soto's truck was purposefully set ablaze in order to hide evidence that his grandson had been allowed to ingest a lethal dose of methamphetamine. Additionally, multiple prescription and over-the-counter drugs were found inside the child's system. He was dead well before the truck exploded; his body and the passenger compartment covered in gasoline.
Jeremy Soto and his siblings had been living with their grandfather due to their mother being incarcerated at the time. The CPS worker overseeing the case was ultimately fired.
Joel Soto's charges were eventually upgraded to murder, arson, drug possession and injury to a child. He was found guilty on all four counts and will have to serve at least 30 years of his sentence before becoming eligible for parole.
[image via screengrab]
Follow Colin Kalmbacher on Twitter: @colinkalmbacher
Have a tip we should know? [email protected]