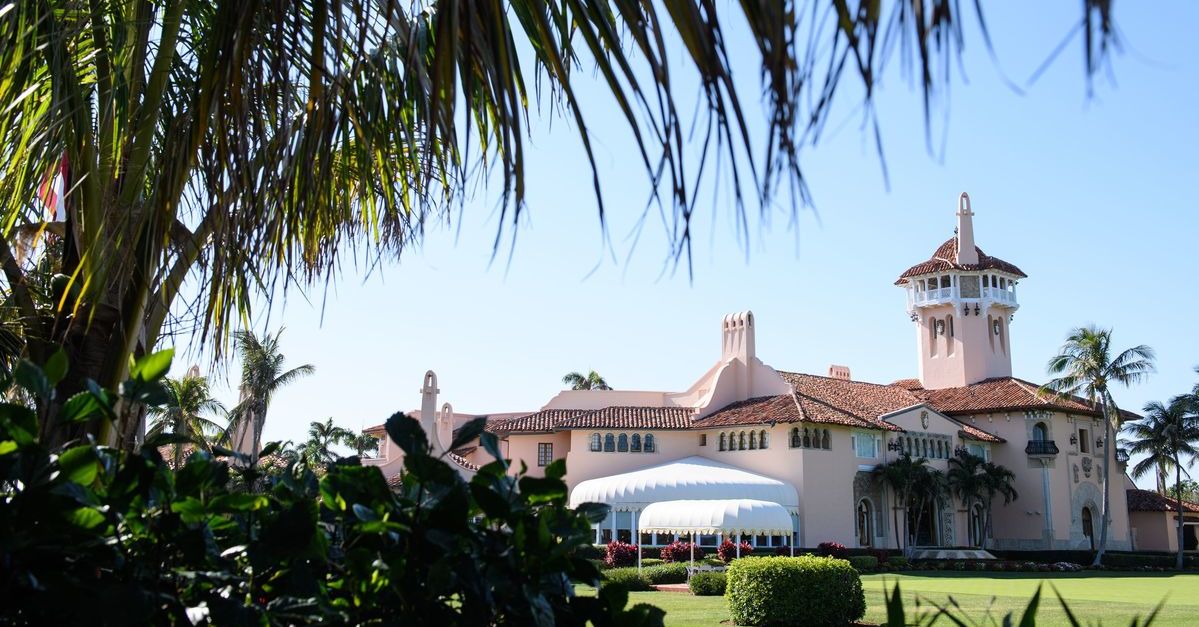 The federal government is still in shutdown mode–but that doesn't mean the public stops paying for parties.
President Donald Trump has a New Year's Eve bash scheduled at his Mar-a-Lago estate in Palm Beach, Florida. The oft ballyhooed Winter White House and National Historic Landmark is set to host and entertain dozens of the nation's elite at $1,000-per-ticket in what's likely to be another black tie affair focused on entertaining the wealthy and Trump himself–if last year's festivities are any indication.
And according to government spending data obtained and originally analyzed by Quartz, U.S. taxpayers are set to pay for at least some of the expenses at this very important gathering of very important people. Tents to be exact.
A summary posted on USASpending.gov notes that Grimes Events & Party Tents Inc. of Delray Beach, Florida bid for, was awarded and eventually received a $54,020 contract from the U.S. Secret Service. The description on the summary says that the amount covered: "TENT RENTAL FOR MAL" or Mar-a-Lago. Quartz's Justin Rohrlich followed up with the company to confirm. His report notes that an employee there named Honey said, "We are providing tents for the Mar-a-Lago New Year's Eve party, yes."
Grimes Events & Party Tents was one of four bidders for the award and, according to the USASpending contract summary, is an "Economically Disadvantaged Women Owned Small Business"–a designation which makes certain companies "eligible to compete for federal contracts set aside for the [Women-Owned Small Business Federal Contracting program]." This federal contractor carve-out is an affirmative action program which aims to help businesses where women "are underrepresented."
"To help provide a level playing field for women business owners," the program website notes, "the government limits competition for certain contracts to businesses that participate in the women's contracting program."
Another such business that received a similar award from the Secret Service for Mar-a-Lago-related festivities is BSE Performance of Peoria, Arizona. BSE Performance was the winner out of five bidders who competed for a $41,250 contract for "GENERATORS AND LIGHT TOWERS RENTAL FOR MAL."
According to USASpending.gov, this award was also issued on December 19, the same day as the Grimes Events & Party Tents order, but Quartz was unable to ascertain whether the generators and light towers–typically two parts of the same machine–were specifically related to the Mar-a-Lago New Year's Eve extravaganza.
Law&Crime followed up with BSE Performance and spoke with the company's owner Robin Sobey. During a phone call, Sobey simply said that the Mar-a-Lago order has since been "cancelled."
It's presently unclear whether the 45th president currently has plans to attend his own soirée–or if the party is even still happening.
[image via MANDEL NGAN/AFP/Getty Images]
Have a tip we should know? [email protected]