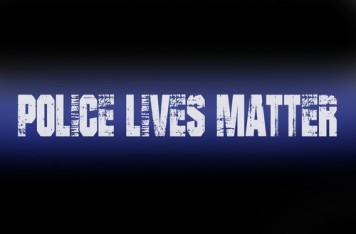 Louisiana Governor John Bel Edwards says he will sign the so-called "Blue Lives Matter" bill that will make it a hate crime to attack police officers, firefighters and other first responders.
House Bill 953 has already passed both the state House and state Senate last week and is now awaiting Gov. Edwards' signature.  "The members of the law enforcement community deserve these protections, and I look forward to signing this bill into law," Gov. Edwards said in a statement obtained by the Wall Street Journal.
Louisiana would become the first state in the country to pass such a bill.  HB 953 would amend Louisiana's existing hate crime law to include cops and first responders as "protected class."  Individuals that commit crimes against a "protected class" are subject to enhanced penalties of up to five-years in prison and $5,000 in fines.
According to NBC News, critics are already speaking out against the bill, calling it unnecessary.
"As a former prosecutor I know for a fact that battery of a police officer is already covered by other laws here in Louisiana," former prosecutor Terrel Kent told NBC News. "To include essential peace officers, sheriffs, law enforcement officials or first responders is a slap in the face to protected classes."
But the bill's sponsor, Rep. Lance Harris, cited the shooting of Texas Deputy Darren Goforth as an example of why the bill is needed.
"I certainly do think there is a need for it. If you're going to have an extensive hate crime statute then we need to protect those that are out there protecting us on a daily basis," Harris told CNN. "There is a concerted effort in some areas to terrorize and attack police and I think this will go forward and stop that."
According to Vice News, a proposal to amend the federal hate crime laws to include police officers is currently stuck in committee.
Have a tip we should know? [email protected]